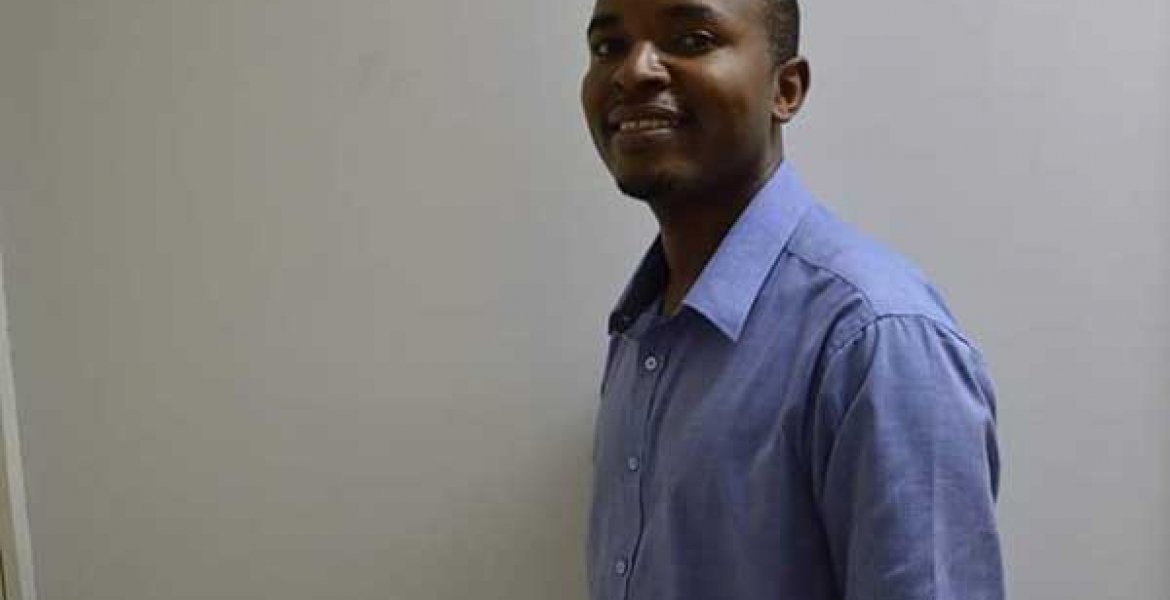 A Kenyan-born student at Georgetown University in the United States has been identified as one of the victims of Sunday's Ethiopian Airlines plane crash.
32-year-old Cedric Galia Asiavugwa was traveling to Kenya from Washington to attend a burial at his wife's home in Nkubu, Meru County when tragedy struck.
Asiavugwa's journey home ended tragically after the Ethiopian Airlines flight ET302 crashed six minutes after taking off from Bole International Airport in Addis Ababa, killing all the 157 people on board.
He hails from Mawe Tatu in Kiungani, Kitale where his family lives.
His sister Beatrice Achitsa describes Asiavugwa's death as a big loss to the family that was eagerly waiting for his arrival. She says the family is yet to come to terms with the loss.
"He was on his way from the USA where he is undertaking further studies in law. He was coming to help in the preparations of a funeral at his wife's place," says Achitsa.
"He had informed us he will be arriving in Nairobi at 10.30am on Sunday but we failed to hear from him and later we learned of the air crash in Ethiopia."
Georgetown University has mourned the death of Asiavugwa, who was studying law at the institution.
"With his passing, the Georgetown family has lost a stellar student, a great friend to many, and a dedicated champion for social justice across East Africa and the world," a joint letter from William Treanor, the executive vice president and dean at Georgetown Law, and the Rev Mark Bosco, the vice president for mission and ministry at Georgetown University reads as quoted by The Washington Post.
He was in his third year of study at the university and is survived by his wife and a child.
32 Kenyans lost their lives in the crash.