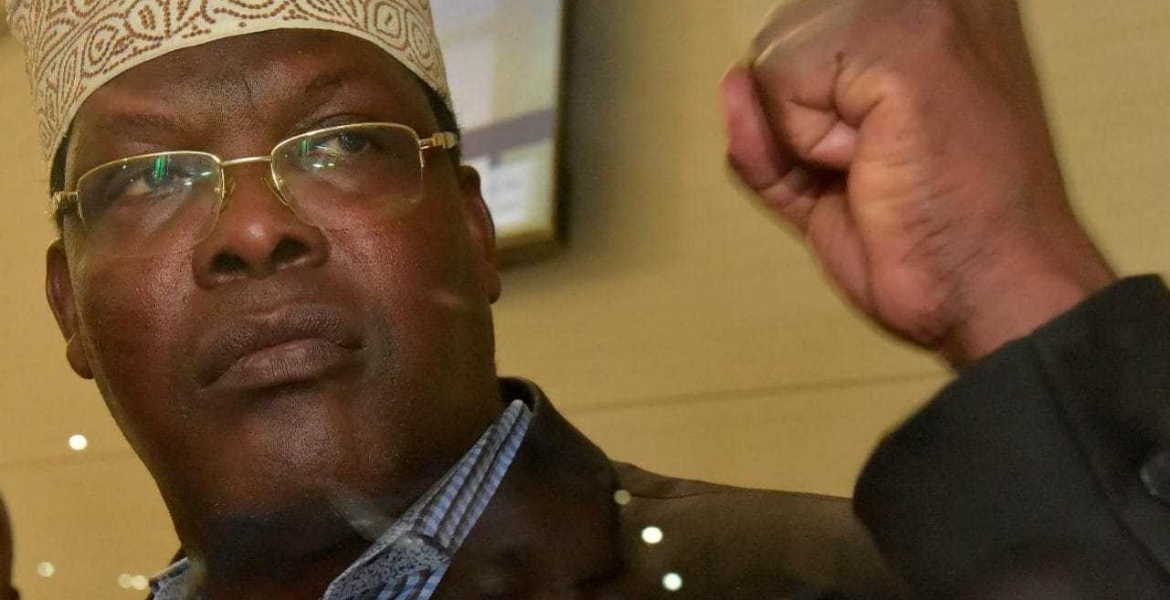 Deported Kenyan-Canadian lawyer Miguna Miguna has announced a new return date to Kenya.
In a tweet, Miguna says he will be returning to the country in April.
"Pursuant to rights vested upon me by God, my mother, the Constitution of Kenya, 2010, all applicable laws and ORDERS issued by Justices Mwita, Kimaru, Odunga, Aburili and Wakiaga, I hereby announce that I will return in April, 2019 on a date to be announced," Miguna says in a tweet.
His announcement comes two months after High Court's Justice Chacha Mwita ruled that Miguna is a Kenyan and holding a Canadian passport doesn't deny him his birthright.
Justice Mwita also ruled that the State violated his rights by deporting him and awarded the firebrand politician Sh7.2 million compensation.
Miguna was first thrown out of the country in February last year before being deported again the following month after he attempted to enter the country through the Jomo Kenyatta International Airport (JKIA).
His trouble with the Immigration authorities began after he administered an oath on Opposition leader Raila Odinga during the mock swearing-in ceremony on January 30th, 2018.