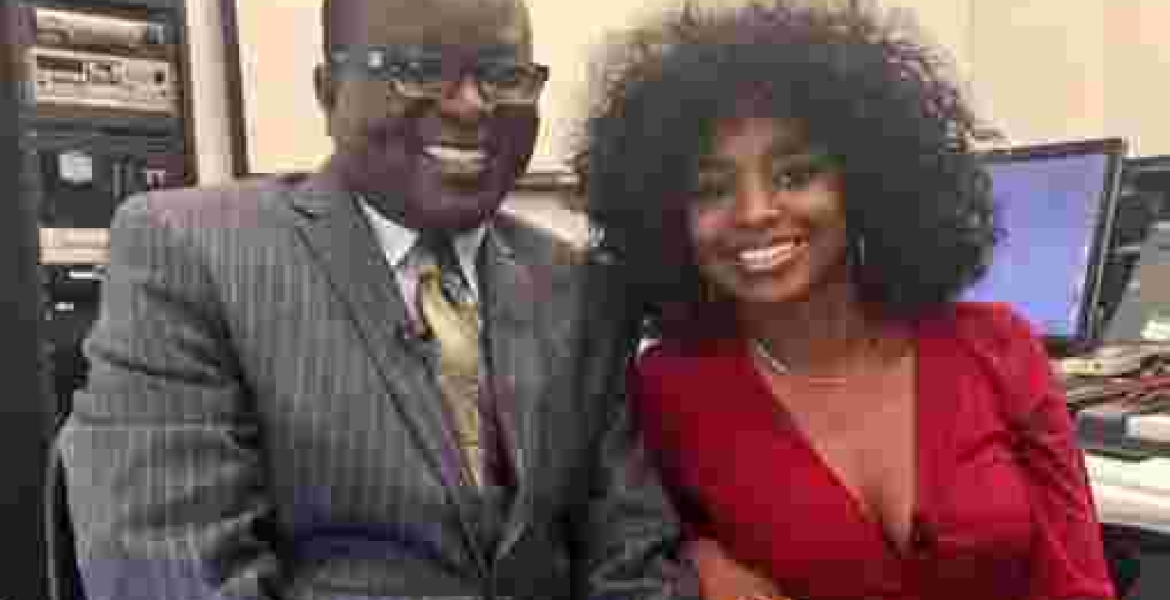 A Kenyan man in the US is trending on Twitter after he posted a photo of him accompanying his daughter to class after being stranded in New York in the aftermath of Hurricane Harvey that wrecked havoc in the area.
Enock Anassi had escorted her daughter Kerubo Anassi, who was joining college in New York to start her first year of graduate studies at The New School.
However, due to flooding caused by the Hurricane, Kerubo's parents couldn't immediately travel back to Houston, where they reside. They hanged around and helped their daughter find an apartment to stay while schooling.
When they dropped her off to class last week, Anassi joked that he would be staying for the day's lesson.
"The plan was for them to wait outside her class until she finished and then they get on the road, but my father proceeded to follow my sister into the elevator and to her oral history class," Ms Kerubo's brother, Omete Annasi said.
"Initially my sister thought it was funny, but then got very upset and embarrassed when the joke didn't end and my father didn't leave. He proceeded to stay in class the entire time, get a syllabus, take audible pictures (never turning his phone on silent), and quizzing my sister constantly on the information being taught."
"My pops can't fly back to Houston cause of the hurricane so he going to grad school with my sister she pissed" Omete poted on Twitter.
Anassi sent a selfie of him and his daughter in class to their family group chat, which Omete shared on Twitter. In a span of two days, the tweet quickly went viral and attracting more than 40,000 retweets and 150,000 likes. The New School even tweeted its support and offered Anassi a free shirt with the school's name and the word "dad" printed on it.