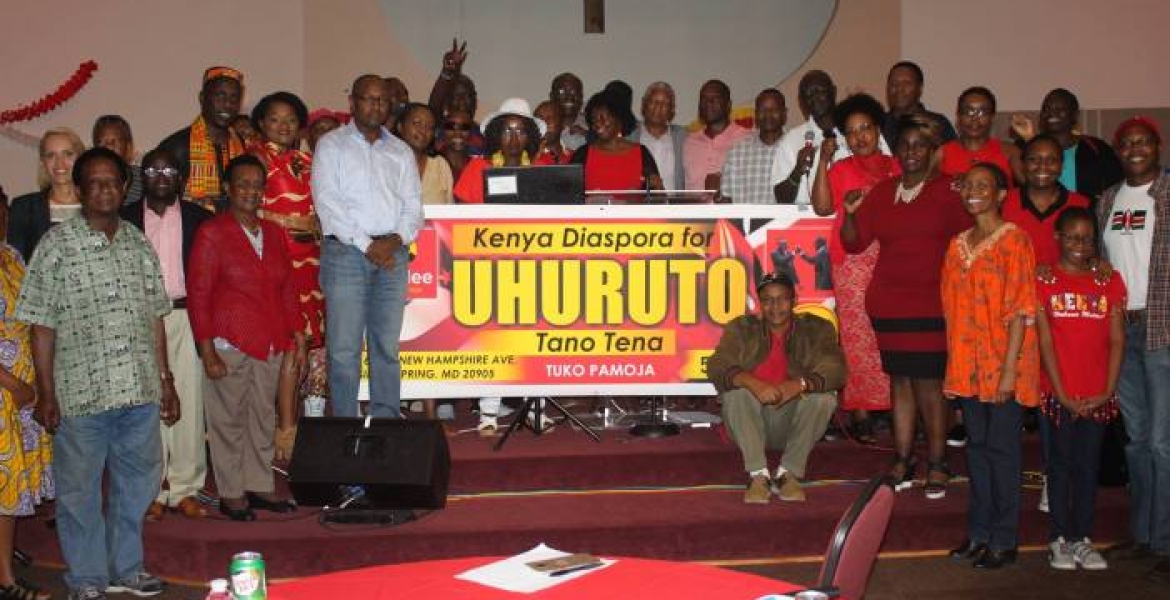 A Kenyan diaspora group based in the United States has thrown its weight behind President Uhuru Kenyatta's reelection bid in the August 8th general elections. The group, Uhuruto Diaspora Team, converged in Maryland, USA on Saturday in a show of solidarity with President Uhuru as he seeks a second term in office.
The event attracted supporters of President Uhuru and his deputy William Ruto living in Maryland and surrounding states. Speakers at the event praised President Uhuru Kenyatta's administration, commending the work he has done in the last four years. They said that the President deserves another term in office in order to complete what he has kick-started.
"This event is in support of UhuRuto TanoTena, we're excited and we want them to continue doing what they have been doing, advancing Kenya," said Jane Waithera of Uhuruto Diaspora Team.
"Kenya is our home and we have families there, when things don't work out well it also affects us. Every concern that our families have are our concerns because we're deeply rooted," said Joseph, originally from Eldoret.
The group of vowed to woo their families back home to rally behind President Uhuru and to maintain peace during and after the elections.