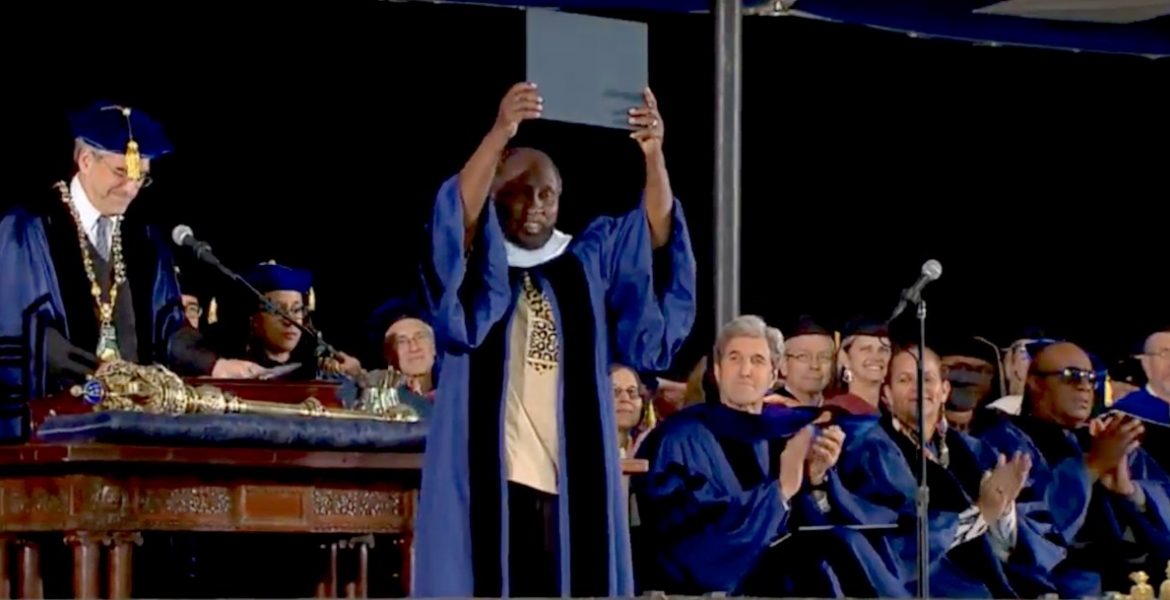 US-based author, playwright and scholar Ngugi wa Thiong'o was on Monday awarded an honorary Doctor of Letters degree by Yale University.
In feting him at its 316th Commencement ceremony on Monday, May 22nd, the Ivy League institution said Prof Ngugi has used the power of words to change the world by inciting change and promoting justice.
"Author, playwright, activist, and scholar, you have shown us the power of words to change the world. You have written in English and in your Kenyan language, Gĩkũyũ; you have worked in prison cells and in exile; and you have survived assassination attempts — all to bring attention to the plight of ordinary people in Kenya and around the world. Brave wordsmith, for breaking down barriers, for showing us the potential of literature to incite change and promote justice, for helping us decolonize our minds and open them to new ideas, we are privileged to award you this degree of Doctor of Letters," read his citation by Yale University.
Ngũgĩ wa Thiong'o is the author of several books, among them; The River Between, A Grain of Wheat, Wizard of the Crow, and Caitaani mutharaba-inĩ. He is also the other of the critically acclaimed play Ngaahika Ndeenda.
He is currently a Distinguished Professor of English and Comparative Literature as well as the Director of the International Center for Writing and Translation at the University of California, Irvine.
Others feted at the ceremony included former U.S. Secretary of State and Senator John Kerry, Congressman John Lewis, and musician Stevie Wonder.