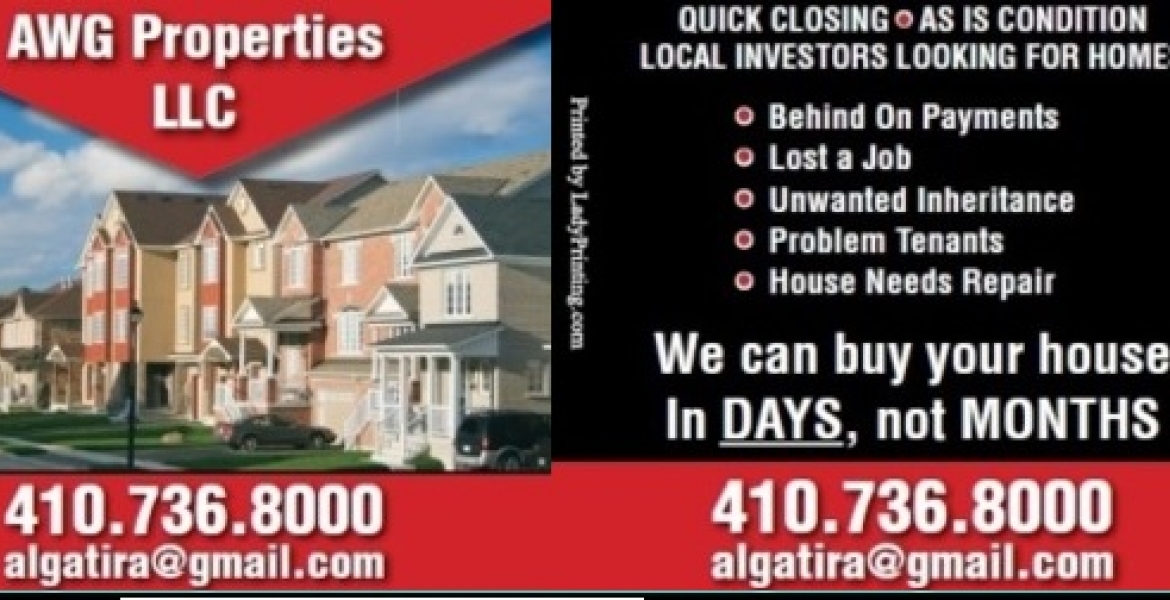 AWG Properties, LLC, is a premier Real Estate firm located in Baltimore, Maryland.
AWG buys houses in any condition. No repairs are required and sometime they help with moving expenses.
No real estate agent commissions involved
AWG closes and settles quickly
Those who bring good deals are rewarded ("Earn between $500 and $1,500 if you send us a good deal").
Contact AWG Properties, LLC at 410-736-8000.