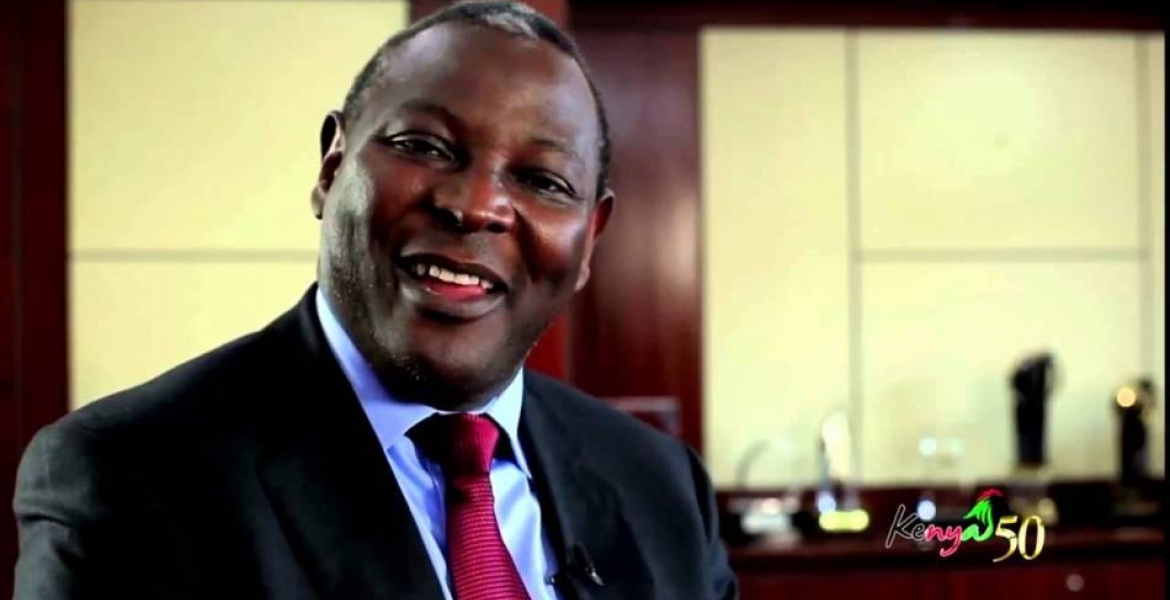 Equity Bank CEO James Mwangi is set to pocket Sh416 million in dividend after the institution recorded a net profit of Sh19.8 billion in the year ended December 2018.
The lender's net profit grew five percent last year from the Sh18.9 billion recorded in 2017.
Consequently, the bank has announced a dividend payout of Sh2 per share, meaning shareholders will share a total of Sh7.5 billion.
Mwangi, who is Equity Bank's highest individual shareholder, will take home the highest amount of dividend.
He holds a 5.52 percent stake (208 million shares) in the bank out of the 3.77 billion shares.
Mwangi's 208 million shares in Kenya's second-largest bank have a market value of Sh8.93 billion.
Mwangi is now the highest individual stakeholder of a Kenyan bank, eclipsing Cooperative Bank's Gideon Muriuki.
This comes after Muriuki reduced his shareholding at Co-op Bank to 103 million shares from 110.3 million. His shares have a market value of about 1.54 billion.