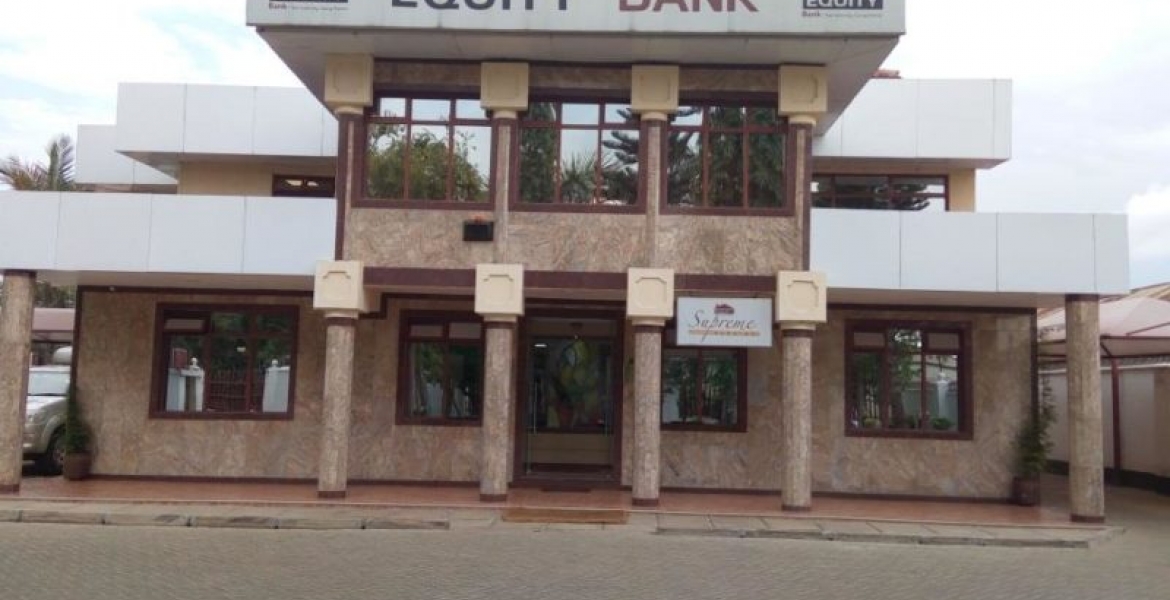 Equity Bank has been ranked as the most expensive lender in Kenya. 
A new report on how banks charge for loans shows that borrowers will get loans at the highest cost at Equity Bank than at any other Kenyan lender.
For instance, a customer seeking to borrow Sh1 million one-year unsecured personal loan from Equity Bank will part with Sh131,807, including charges and interest.
The report is compiled by www.costofcredit.co.ke, a portal established by the Kenya Bankers Association (KBA) and the Central bank of Kenya to monitor and boost transparency of credit charges.
This means that Equity has imposed numerous charges on its loan products despite the capped interest rates.
Barclays Bank of Kenya is the second most costly lender with those borrowing a similar amount being charged Sh118,127.
Family Bank is ranked third with charges and interest for a loan of Sh1 million adding up to Sh. 112,807 followed by Standard Chartered Bank and Bank of Africa at Sh112,207 and Sh110,807 respectively.
The report indicates that majority of small and medium-sized banks such as HF Group, Consolidated, and Guaranty Trust Bank have little or no charges, making their loans the cheapest.
For example, HF and Sidian banks charge pure interest of Sh71,807 each on a personal loan of Sh1 million, almost 50 percent less than what big banks charge.
Currently, the interest rate on all bank loans is capped at 13 percent per annum but the cost of loans varies depending on additional charges.