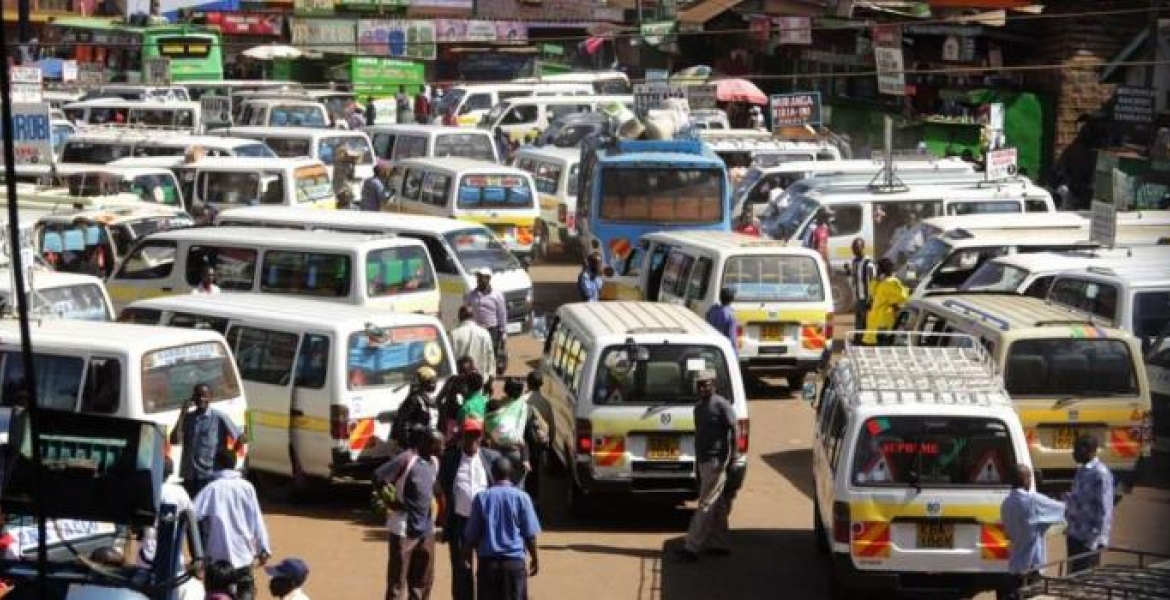 Transport and Infrastructure Cabinet Secretary James Macharia has announced plans by the government to ban 14-seater matatus from Kenyan roads.
Macharia says the government has procured 11 commuter trains and 64 high-capacity buses as part of plans to phase out the 14-seater Public Service Vehicles (PSVs) in Nairobi.
The Cabinet Secretary says the trains and buses will arrive in Kenya before February 2019 and are part of continued efforts to decongest the Kenyan capital.
"Plans are underway for the implementation of integrated train and high-capacity bus transport system in Kenya," Macharia says.
The government officials says the same will be done in other Kenyan cities including Mombasa and Kisumu and eventually in the entire country.
The National Transport and Safety Authority (NTSA) has already indicated it will not be renewing road service licences for 14-seater PSVs, a move that has attracted opposition from matatu operators.
Jimal Ibrahim, the chairman of the Association of Matatu Operators in Nairobi CBD says the government didn't consult them while making the decision.
"I have more than 8000 14-seater matatus in my association and right now there is a lot of outcry that they are not renewing licenses. Even if there is a law that says you phase out 14 seaters, there is also a law that says you find a way of compensating these operators," Jimal says.
"Meja (NTSA boss ) should borrow a leaf from other countries in the world like South Africa who ran the exercise smoothly, compensating operators. Clear policies should be laid out before the industry welcomes the decision. It is wrong the country is in crisis, where do they want us to take the vehicles," he adds.