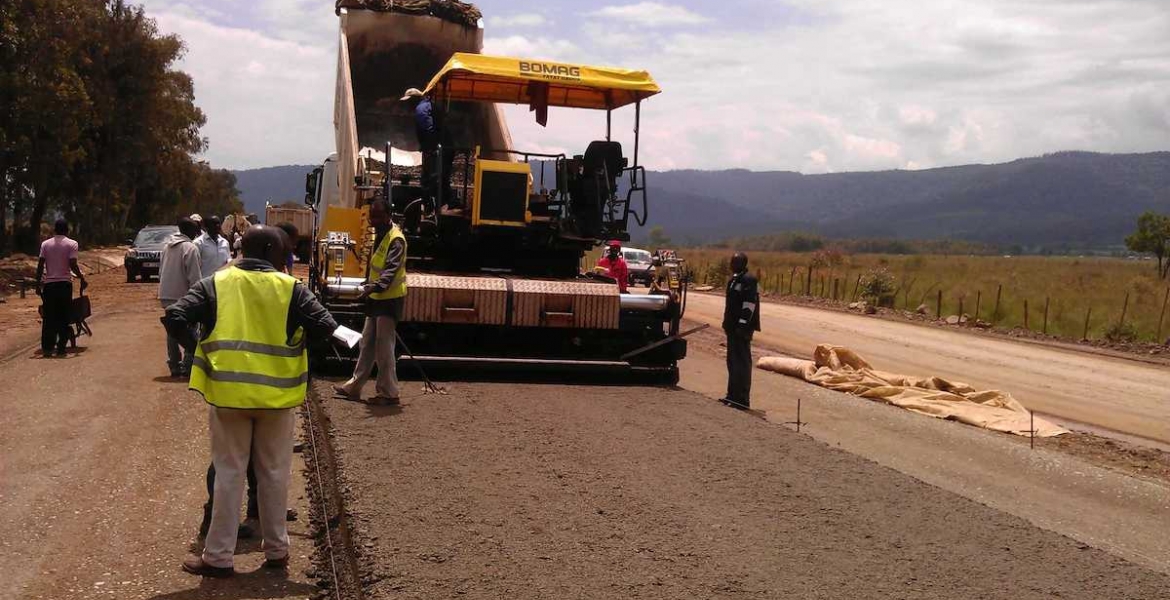 The government, through the Kenya Roads Board (KRB), is set to issue a KSh150 bond to enable it to finance various infrastructure projects across the country.
The money will be used to fund the development, maintenance and rehabilitation of roads countrywide, according to Transport and Infrastructure Cabinet Secretary James Macharia. Addressing the press in Kisumu on Monday, CS Macharia indicated that the funding will be available by March, 2020.
He noted that the signing of Kenya Roads Board (Amendment) Bill, 2019 by President Kenyatta last month paved the way for the roads agency to source the funds for the implementation of the Jubilee government's infrastructure development plan.
"We are aware there were some challenges in completing certain roads across all the counties," said Macharia.
"KRB is very ready to issue a bond, they are sourcing for an advisor so that we can have an arrangement for that bond which the funds will be available by March." 
CS Macharia added that the funds will enable the KRB to complete all the stalled road projects in the country as well as repay loans and other facilities taken in the past for road maintenance, development, and rehabilitation.
"The bond is about KSh150 billion which will be issued to investors, then we will clear all the pending bills which is owed to contractors which are about KSh80 billion," he said.