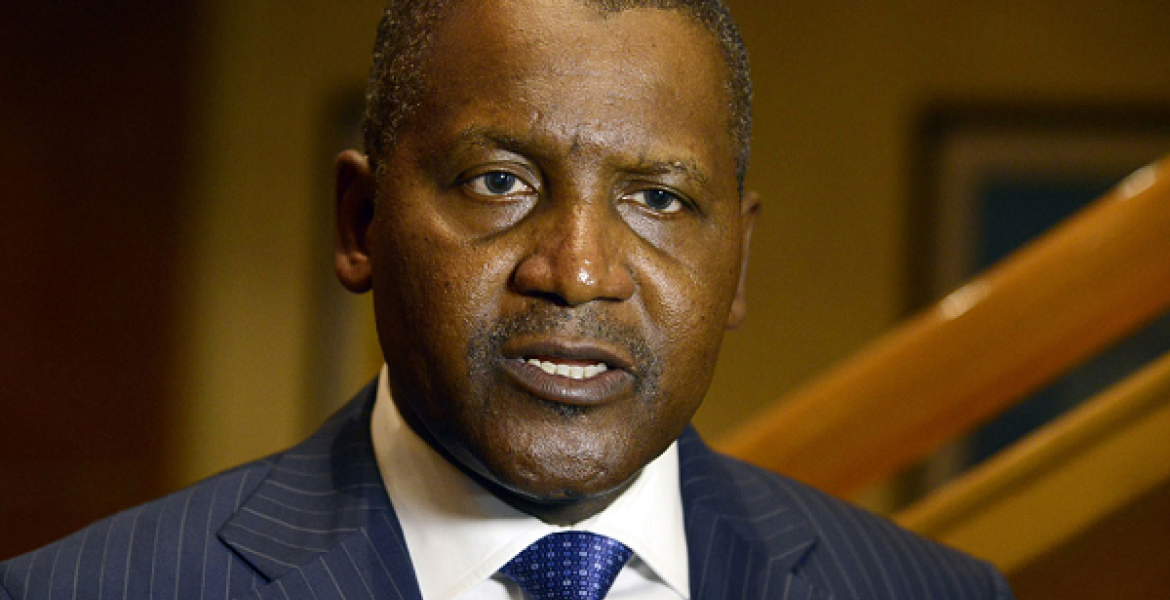 Africa's wealthiest man Aliko Dangote has announced he will be acquiring a Kenyan company.
Speaking during an interview with Bloomberg, the tycoon refused to reveal the identity of the company but notes that the firm operates in Kenya and Tanzania.
This development come months after he said he had cancelled plans of investing his money in Kenya, claiming that authorities demanded for kickbacks for them to allow him set up a multi-billion shilling factory in Kenya. He revealed this to Citizen TV journalist Jeff Koinange during his daughter's wedding ceremony held in Nigeria in March this year.
"I asked him, 'Al Hajj when are you coming back to Kenya?' and he said 'Jeff, there are people in that place (Kenya) who put greed and personal interest ahead of national interest. I didn't think Kenya would be more corrupt that Nigeria," Koinange said.
The Nigerian, who is estimated to be worth $14.1billion ( Sh1.4 trillion), had expressed plans of setting up a Sh1 billion cement factory in Kenya.