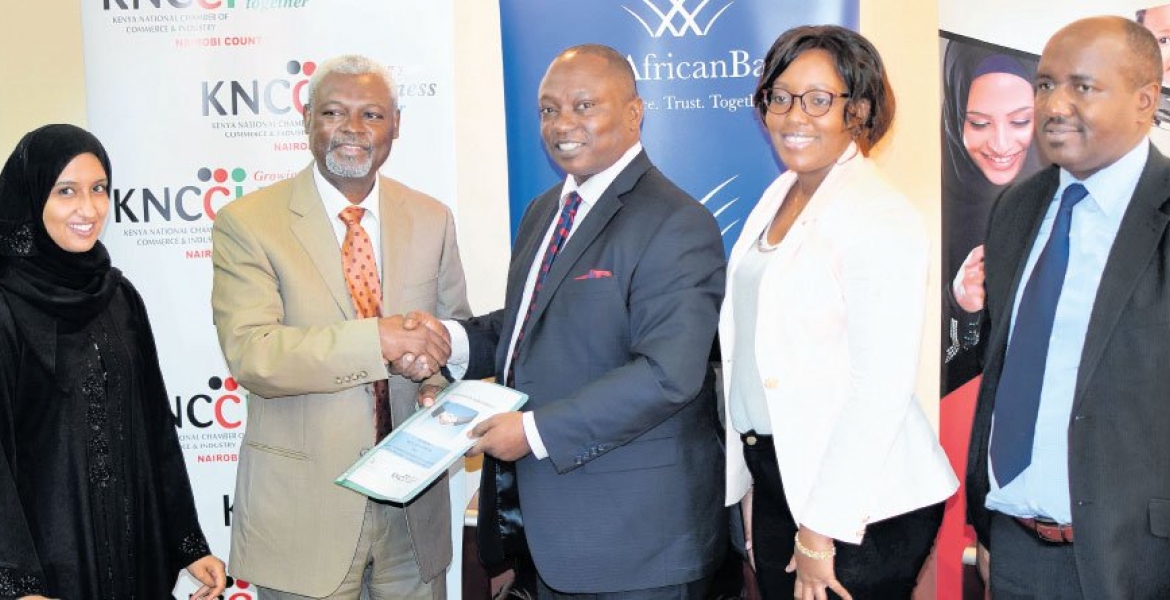 Kenya has inked a deal with the United States that will allow more than 2,0000 small businesses in counties of Nairobi, Mombasa and Vihiga sell their products to the expansive American market by December 2018.
A Memorandum of Understanding signed between the two countries paves way for Kenyan Small and Medium Enterprises (SMEs) to export products such as fruits, fish, coffee, leather products, curios, textile and artifacts to the US.
The partnership was signed between Kenya National Chamber of Commerce and Industry (KNCCI) and the Centre of International Private Enterprise (CIPE), a US-based organisation connected to the American Chamber of Commerce.
"The Nairobi chamber will capitalise on this partnership to foster its brand and enhance services to members. Already, the Nairobi chamber has signed an MoU with the Nairobi County Government to develop ways of easing doing business, with specific focus on being the voice of small businesses in Nairobi," said the chairman of the KNCCI Nairobi Chapter, Mr Richard Ngatia.
"The selected chambers were put through a rigorous selection process. Ten counties applied for the partnership support. In this phase, we shall be working with three county chambers, and increase the number in the next phase," said KNCCI county chamber coordinator, Mr Patrick Nyangweso.
A US Trade Representative website ranks Kenya as the 85th largest goods trading partner with the US, with a total of $1.5 billion worth of products traded between the two countries in 2015. Kenya imports aircraft, machinery, cereals and electrical machinery from the US. Kenya exports woven apparel, knit apparel, coffee, tea, edible fruits and macadamia nuts, amounting to $565 million in 2015.
"Kenya and the US are very close allies economically. However, inter country trade has been more favourable to the US since Kenyan markets do not understand the US market. This partnership is set to open opportunities for American-Kenya trade," according to the CIPE Regional Director Africa Lars Benson.