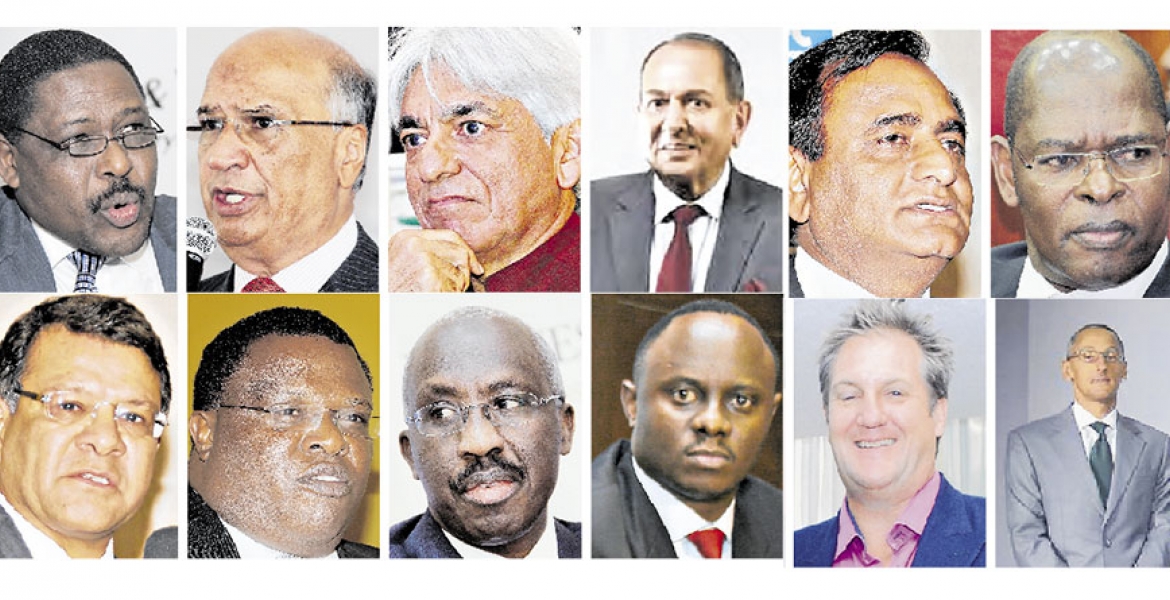 A recent publication of Kenya's top taxpayers' by the Kenya Revenue Authority's (KRA) has unearthed more than 100 Kenyans who have joined the billionaires club in recent times, even as Kenya continue to grapple with tough economic times.
The taxman list the 'silent billionaires' with an annual income of between Sh350 million and one billion shillings and top on the list are KPMG's Chief Executive Officer Josphat Mwaura, Ernst & Young's CEO Gitahi Gichahi and former Ethics and Anti-corruption Commission (EACC) Chairman Philip Kinisu.
Kenya's Giant Gambling Firm SportPesa chairman Paul Ndung'u as well as Andrew Ndegwa of the Philip Ndegwa business dynasty are others who have joined the elite club.
Others are Nairobi stock market investor Baloobhai Patel, businessman Naushad Merali of Sameer Investments chairman, Scan Group CEO Bharat Thakrar and industrialists Narendra Raval of Devki Group chairman and ARM Cement CEO Pradeep Paunrana .
Women have not been left behind; three women broke the glass-ceiling to earn their place in the coveted table of the rich. Lucy Mwiti and Faith Mwikali broke Kenya's patriarchal society norm that traditionally concentrated wealth in the hands of men.
Kenya is one of the countries with a large group of super-rich persons, most of them politically connected, but has remained silent to evade taxes.
Other individuals in the list include those in various professions such as Doctors, lawyers and accountants. Philip Muema, Geoffrey Karuu, Peter Anchinga, Gulamhusein Fakrudin, Patrick Kamau, Brian Disouza and Jacob Gathecha are some of the auditors in the high-net worth list.
Naushad Merali of Sameer Investments controls stakes in scores of companies spread across agriculture, trade, manufacturing and real estate among others, while Andrew Ndegwa owns shares totaling to more than Sh1 billion in NIC Bank alone
Scan Group CEO Thakrar has more than Sh1 billion in marketing services firm alone and recently sold stock worth millions of shillings.