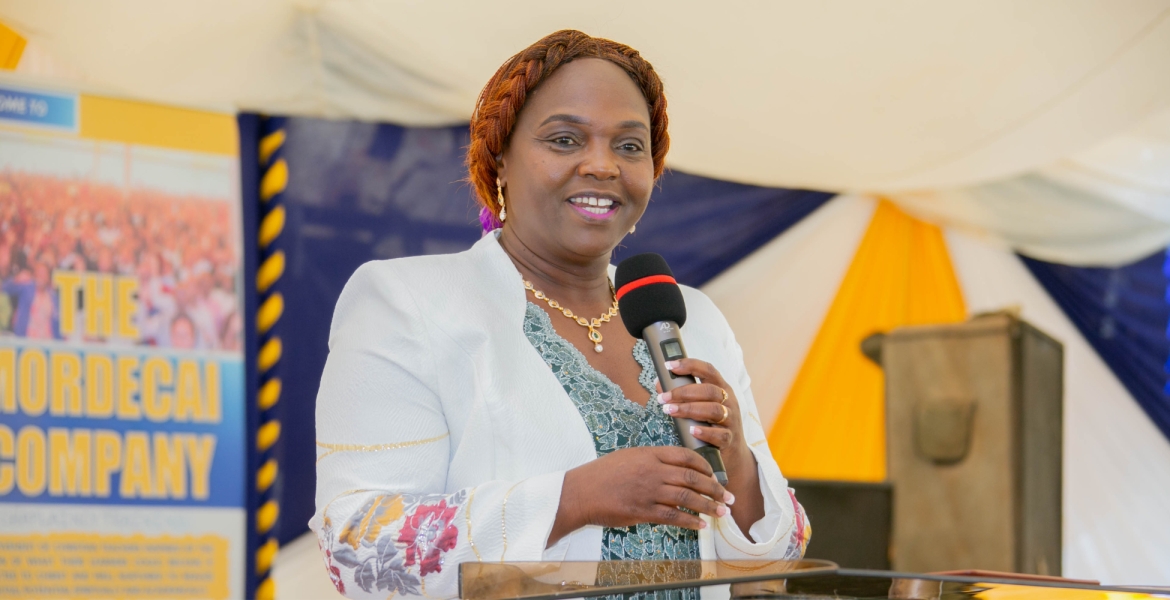 Second Lady Dorcas Rigathi has urged teachers to speak against homosexuality, which is taking root in the country.
Mrs. Rigathi warned teachers that remaining silent on the issue of same-sex relationships would be detrimental to the country and the values held by Kenyans.
"Teachers know what our children are undergoing in schools. There is homosexuality and lesbianism in schools, but we do not want to speak against it so we can look good, but when we allow this, we lose a generation," said Mrs. Rigathi, who is a pastor and trained teacher.
Addressing a teachers' conference at Chania Girls High School in Thika on Friday, the second lady said teachers must remain vigilant in equipping the thousands of children in the country with the right values.
"As teachers, you are highly privileged because of the many hours in your day available to influence the minds of thousands of children in Kenya," she said.
"The teaching fraternity can define our morality and moral compass. Teachers are transforming agents through the words they speak to the children."
The conference that brought together teachers who double up as chaplains in their respective schools set in motion Mrs. Rigathi's agenda for the nation ahead of the launch of the Strategic Framework for the Office of the Spouse of the Deputy President (OSDP) in February.
The OSDP Strategic Framework comprises five pillars that seek to transform the lives of the boy child, orphans, widows, chaplains, and most vulnerable populations to give them a dignified future.