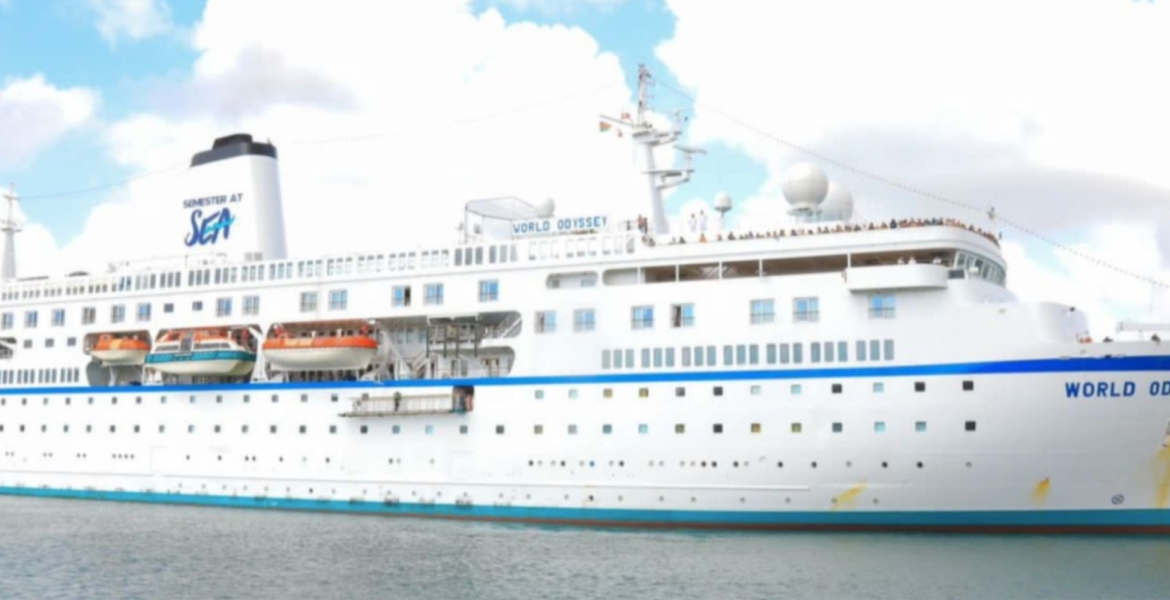 A cruise ship carrying hundreds of tourists docked at the port of Mombasa on Sunday, becoming the first international passenger vessel to be handled at the harbor since the onset of the Covid-19 pandemic in 2020.
MV World Odyssey arrived at the port around 9 a.m. and the visitors were welcomed by senior government officials led by the Cabinet Secretary for Wildlife and Tourism Peninah Malonza.
"For the last two years we have not received any cruise ship, it is a great honor and we have to celebrate this," Malonza said ahead of the ship's arrival.
The ship, which is carrying over 800 people including passengers and crew, will leave the Coastal city on December 2nd after docking for five days.
The arrival of this vessel during the busiest travel season is expected to boost the local economy and restore Mombasa as a major tourist destination.
The 24-year-old passenger ship is currently flying the flag of the Bahamas and has a 22,496 Gross Tonnage carrying capacity while her current draught is 5.8 meters, according to reports. Her overall length is 175 meters, and measures 23 meters wide.