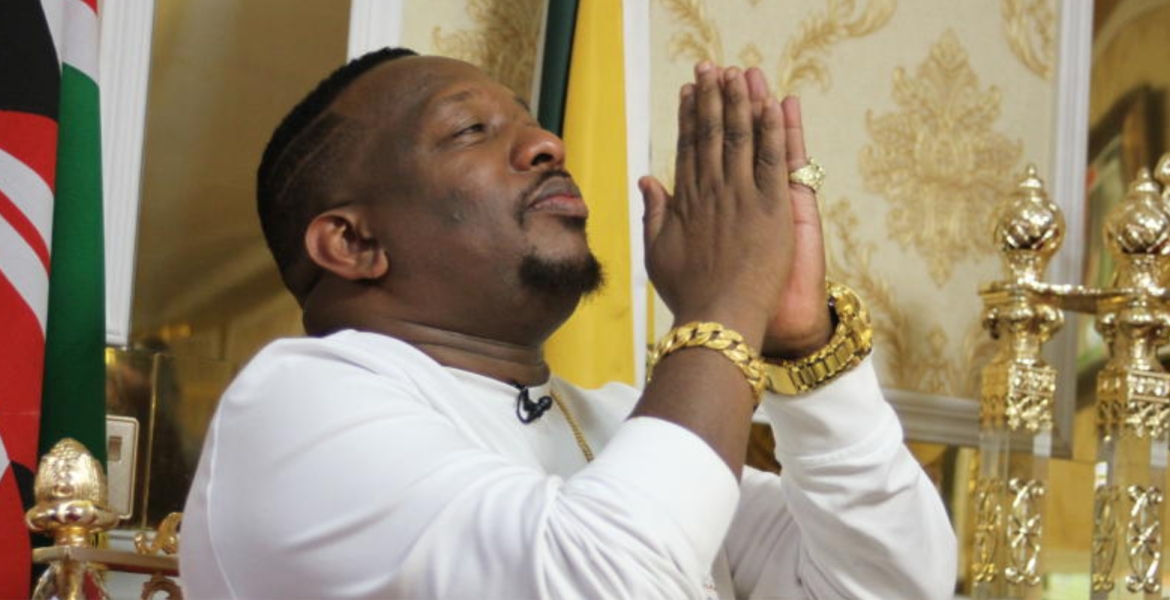 Former Nairobi Governor Mike Sonko has dismissed claims that he is a member of the Freemasonry movement.
Rumors of his membership emerged on Monday after the politician posted on Twitter some images of an alleged crisis meeting convened by freemasons in the wake of Kenyan lawyer Ambrose Rachier's confession to being a member of the secret group last week.
But Sonko distanced himself from the movement, clarifying that he received the pictures from Rachier and posted them on social media to "update the public."
"Jana nilishinda kwa shamba nikalala mapema. Those saying mimi ni wa freemason ati coz of posting this pic mushindwe katika jina la Yesu Kristo I serve the living God who has never let me down," Sonko said on Twitter.
He added: "I don't worship the devil and I will never worship the devil coz our God, the God of Abraham, God of Shadrach, Meshach and Abednego. The photos were forwarded to me by Richy at 6.24 pm and I posted them to update the public at around 7.45 pm. The only editing I did was to remove the name of the advocate in the WhatsApp message."
Rachier, who is also the Chairman of Gor Mahia football club, said he was introduced to Freemasonry in 1994 and is proud to be a member of the secret group alongside other notable people in Kenya including "Chief Justices."
"I was introduced to freemasonry by two friends in 1994. They talked me through it; I got interviewed, accepted, got initiated and I've since grown to be a senior officer," he said in an interview with NTV last week.
The attorney further dismissed claims that Freemasonry is a satanic enterprise or some kind of devil worshipping, explaining that the movement is not based on any religion.
"I think most are talking from a point of view of Christianity, yet masonry is not based on any particular religion. We have Muslims in freemasonry, Christians, Buddhists and a few atheists, so there is no reference whatsoever to issues of devil worship, whoever the devil is," he said.
Rachier's law firm partner Rarieda MP Otiende Amollo also issued a statement distancing himself from the Freemasonry movement.
"I am not and will never join Freemasonry! Let it be known that the Law Firm of Rachier & Amollo LLP is not associated with the movement!" Otiende wrote.