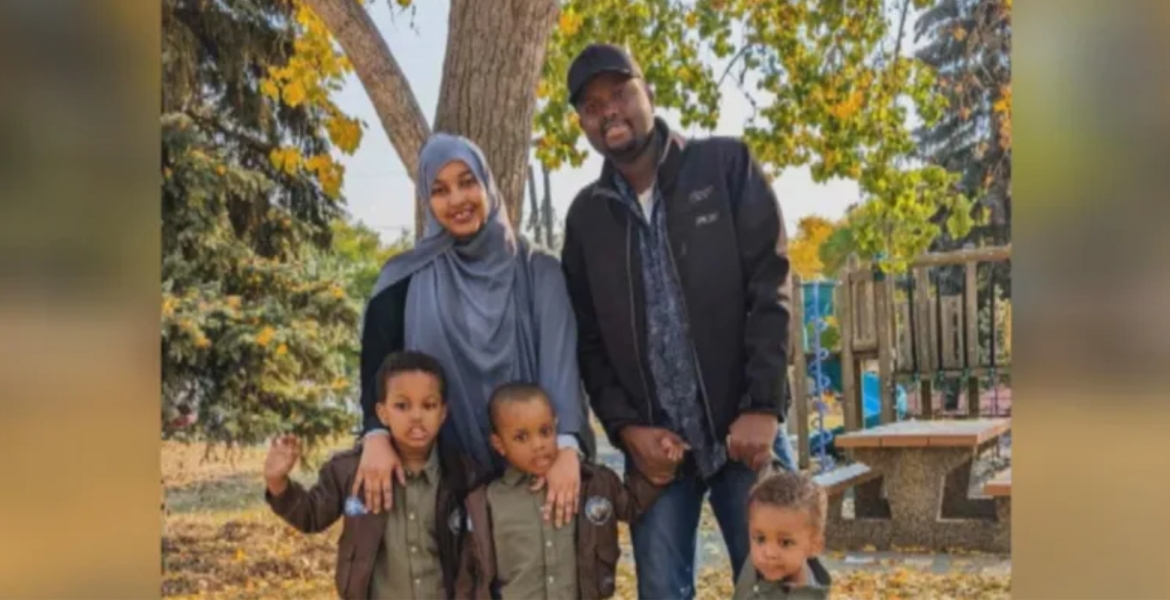 Community advocates in Canada are urging the federal government to halt the deportation of a Kenyan woman to avoid separation from her family.
Halima Abdi, 32, went into hiding three months ago after she was ordered to board a plane to return to Kenya on June 28th and there is a warrant out for her arrest, CBC News reported.
Halima flew from Kenya to the United States in February 2017 before walking across the Canadian border. She was fleeing the extra-judicial killings targeting ethnic Somalis, which she says claimed the life of her brother and forced her family into hiding.
At that time, Canadian immigration authorities rejected both her refugee claim and pre-removal risk assessment, concluding that her life was not at risk.
"Unfortunately she did not have the equitable resources to truly articulate her story when she was writing the refugee claim," said Dunia Nur, president of the African Canadian Civic Engagement Council (ACCEC), which is working to ensure Halima has adequate legal representation.
In Edmonton, the capital city of the Canadian province of Alberta, Halima met Fowsi Abdi Yusuf, whom she had known in Kenya. The two married in 2018 and applied for her spousal sponsorship application. They have three children under the age of four.
When a deportation order was issued to Halima at the end of June, she left her family and went into hiding in hopes of avoiding a more drastic separation. 
Citing the wellbeing of her kids, Nur and other community advocates argue that Halima should be allowed to stay in Canada on humanitarian and compassionate grounds while her spousal application is processed.
The mother of three told CBC News that she is determined to remain in Canada at least until her oldest son recovers from a nasal and throat surgery that is scheduled for October 24th.
"Whatever it takes, I have to be there at the hospital," she said at an Alberta Avenue area park, accompanied by her advocates, her husband and their children.
It was her first time seeing her family in three months.
"I cried for three months when I was hiding. So the tears have all dried away," she added.