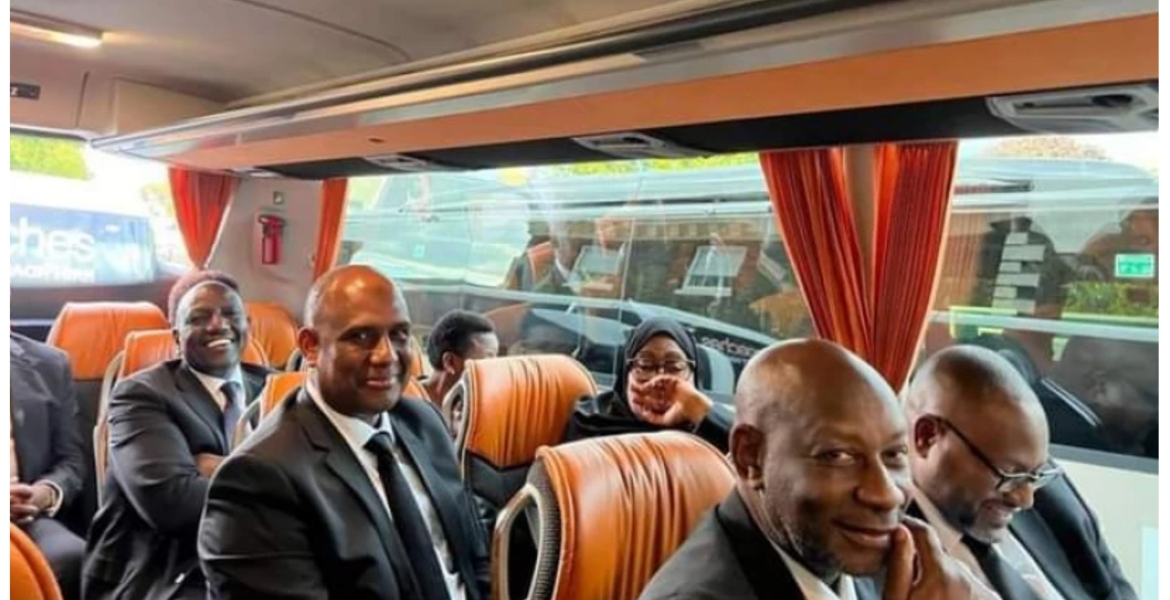 President Ruto on Monday boarded a bus to Westminster Abbey in London, where the funeral of Her Majesty Queen Elizabeth II is taking place.
Ruto, who traveled to the U.K on Sunday to attend the late queen's burial, was seen seated next to his wife Rachel in the shared transport on Monday morning.
Tanzania President Samia Suluhu was also seen on the seat in front of Ruto's alongside other African dignitaries attending the funeral.
The State funeral is being attended by close to 2,000 people, including 500 dignitaries from Europe and leaders of Commonwealth nations. Most guests attending the State funeral were required to use shared transport.
Reports indicate that United States President Joe Biden is among the few leaders who have been allowed to use their helicopter in London.
Heads of State attending the funeral were asked to travel by commercial flights to avoid putting too much strain on London's airports.
Queen Elizabeth II, who died on September 8th aged 96, will be buried next to her late husband Prince Philip in the King George VI Memorial Chapel.
After the funeral, Ruto is scheduled to travel to the U.S to join other world leaders for the 77th Session of the United Nations General Assembly in New York. Kenya will address the assembly on Wednesday.