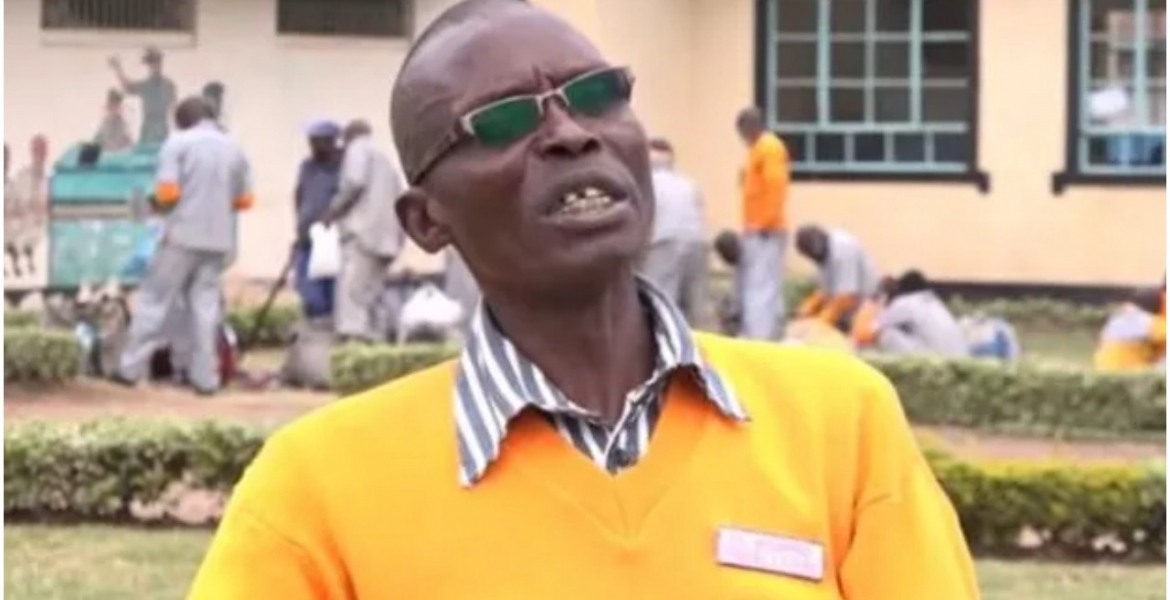 A highly learned Kenyan neurosurgeon serving a life sentence has narrated how he ended up behind bars. 
Dr. Clement Munyao was handed a life sentence after he was found guilty of the murder of Moses Gituma, a brother to former Commissioner of Police Mathew Iteere.
Speaking to a local TV station at Kamiti Maximum Security Prison, Munyao said he landed in trouble after purchasing a second-hand phone for his daughter from a mortuary attendant at Kenyatta National Hospital where he also worked.
His daughter, who was then a student at Moi University, left for school and later gave the phone to her boyfriend. Police officers tracked him down and arrested him in possession of the phone belonging to Gituma, a Central Bank of Kenya employee.
Upon interrogation, the boyfriend said the phone belonged to his girlfriend, who was also arrested and led the officers to his father in Nairobi. Dr. Munyao told the detectives that he purchased the phone from a mortician who he knew.
Munyao was charged with the murder of Gituma and in 2009, he was sentenced to 30 years in jail after failing to prove his innocence. He appealed the sentence but was subsequently sentenced to death.
During the interview, Dr. Munyao said he feels he has lost a lot while in jail although he still practices attending to fellow convicts.
"I am a medical practitioner who graduated from Nairobi University in 1980 with a Bachelor in Medicine and Surgery. I then graduated with Masters in Human Medicine and Pathology at the same university in 1987 and a Masters in Forensic Medicine in Scotland in 1991," he told Inooro TV.
Munyao, who is also a paralegal at Kamiti, says he never lets his inmate status interfere with his daily operations at the prison.
"Being in the paralegal aids me to practice medicine," he said.