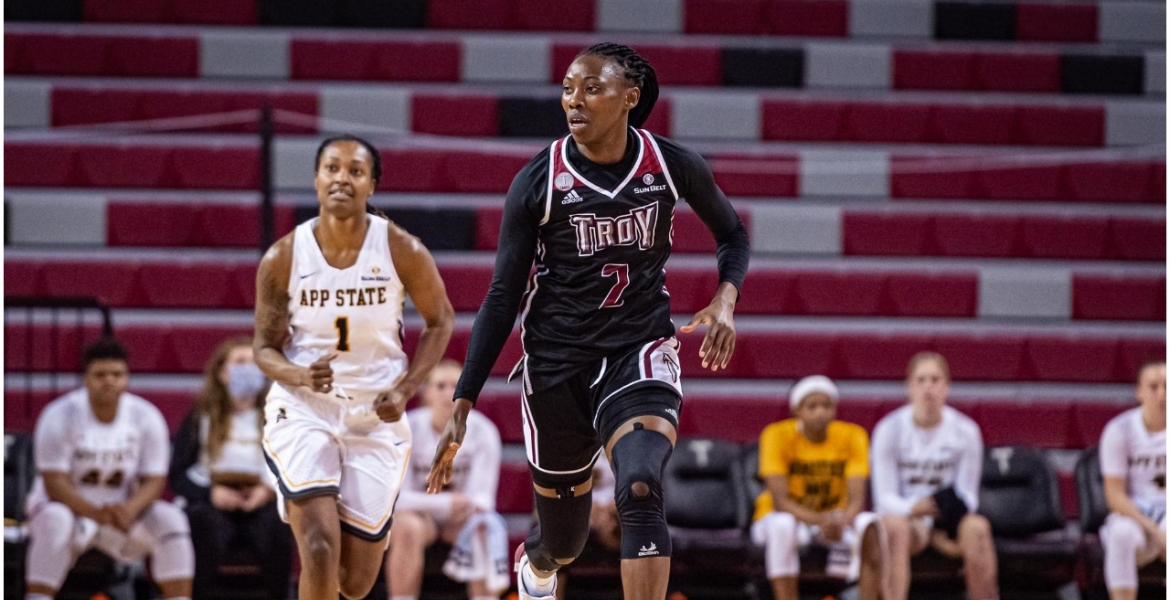 US-based Kenyan college basketballer Felmas Adhiambo Koranga has helped her team, Troy University's Trojans, qualify for the NCAA Women's Basketball Tournament for the third time in the last five years.
Felmas was instrumental in her Troy's emphatic 73-65 win over Louisiana-Lafayette, lifting the Sun Belt Championship title and securing a spot in the NCAA Tournament.
She scored 12 points to become the first woman to go with her game-high 22 rebounds (11 offensive), for her 11th double-double of the season.
This will be Troy Trojans' fourth overall appearance in the NCAA Tournament and third as the Sun Belt Conference representative.
The 24-year-old Felmas has been on a remarkable streak since she secured a sports scholarship at Tyler University in 2018. She has amassed more than 1,000 points and 750 rebounds in her two-year career, according to data from World Exposure Women's Basketball.
"Felmas finished 6th in the nation for blocks (92), 16th for total points (590), and 5th for total rebounds (407). She has tallied 26 double-doubles in 31 starts, averaging 19.0 points and 13.1 rebs per game," World Exposure Women's Basketball says in a report.