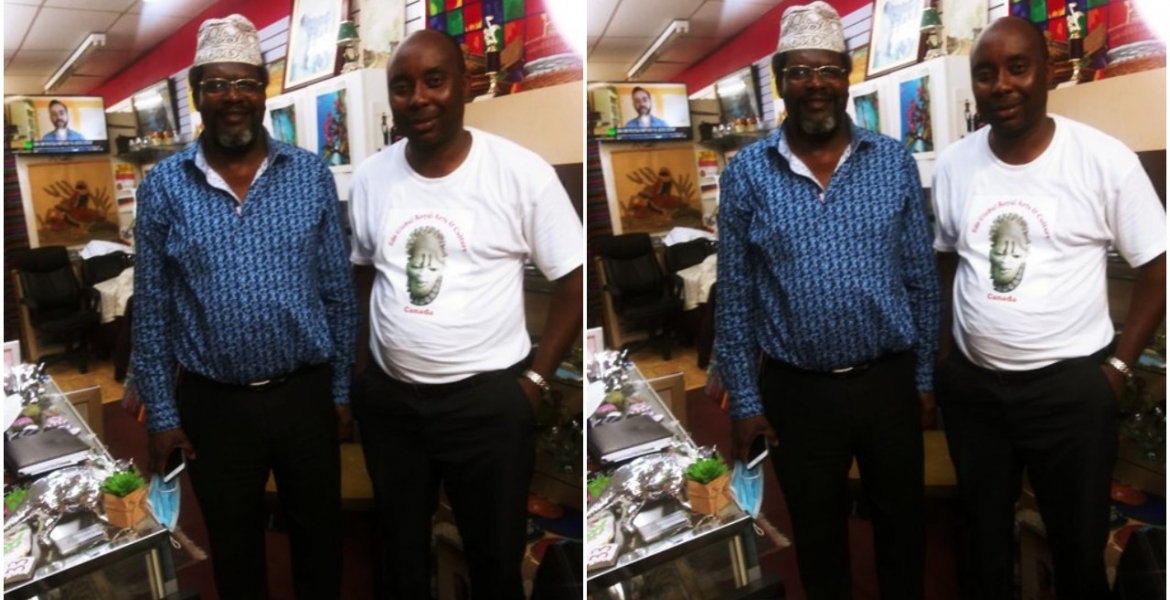 Deported lawyer Miguna Miguna has responded to Kenyans on social media who raised concerns over his weight loss.
A section of Twitter users was quick to notice that the self-proclaimed National Resistance Movement (NRM) general has slimmed down after he posted a photo on the social media platform.
"Met Mr. Jackson Igbinosun at the Black Gold Think Tank last night in Toronto. The SALT & PEPPER beard is coming along well," Miguna captioned the image.
Others also observed that Miguna, who is dressed in a blue shirt and black trousers was 'ageing fast' due to the grey hair on his head. 
AS Lamborghini wrote: "Miguna you are losing weight so fast. You must have been exercising during this lockdown." 
@Brayyyyo posed: "Na General umekonda?Will you be able to lead us to the promised Land kweli???"
@MarshieKM said: "Na umekonda sana Migush."
@PeacePkk noted: "Reducing weight isn't bad, but this too much General."
Another user stated: "You are getting older each day general before you liberate us."
But responding to his followers, Miguna clarified he is fine and that losing weight is healthy. 
"Losing weight is healthy. Obesity which you consider signs of prosperity are symptoms of impending death from hypertension, diabetes, and other diseases. Any man above 40 has grey hair. Your looters paint their grey hair and beards due to lack of self-esteem," Miguna retorted.