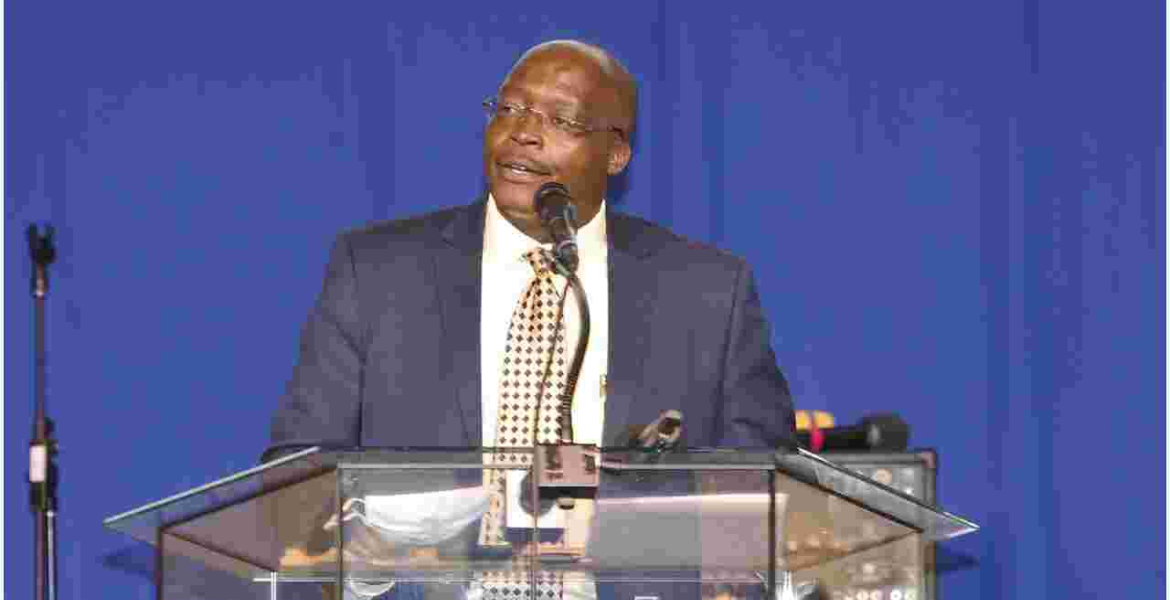 Kenyan-American immigration attorney Henry Ongeri has formally launched his bid for Nyamira gubernatorial seat. 
Ongeri, who has been living and practicing in Minnesota, kicked off his campaign at an event held at Ebenezer Community Church in Brooklyn Park, MN.
He is seeking to succeed Governor Amos Nyaribo, who took over the seat in December 2020 following the death of Governor John Nyagarama. Nyangarama, who was serving his second and final term, died of COVID-19 related complications.
"I am not seeking to be governor so I can be called governor," Ongeri told Mshale in an interview.
Speaking during the launch, Ongeri briefly outlined his plan for Nyamira County, promising to end what he termed as poor leadership.
"The opportunities that are in Nyamira are undercut by two things, poor leadership and you wanna know the second one? poor leadership. How does a building in June 2021 fall on people in Nyamira county after we have sunk over 300 million into it, how do people not get angry? Our movement is a rejection of that and we are going to go to every length to say it, denounce it, condemn it, and yes eradicate it, when I am Nyamira governor that is going to be history," he said.
"My goal as governor is to fully integrate the diaspora into the development of Nyamira and that is nothing new just like how the Jews, the Filipinos treat their diaspora as one of their greatest assets." 
Ongeri said he will fully embrace the diaspora by establishing an office for diaspora affairs in his county cabinet even as he dismissed claims that he does not understand the plight of Nyamira residents.
"I know the issues very well as every week I have to pay for the diabetes medicine my sister needs after they (authorities) have stolen the money that should be paying for it," said Ongeri.