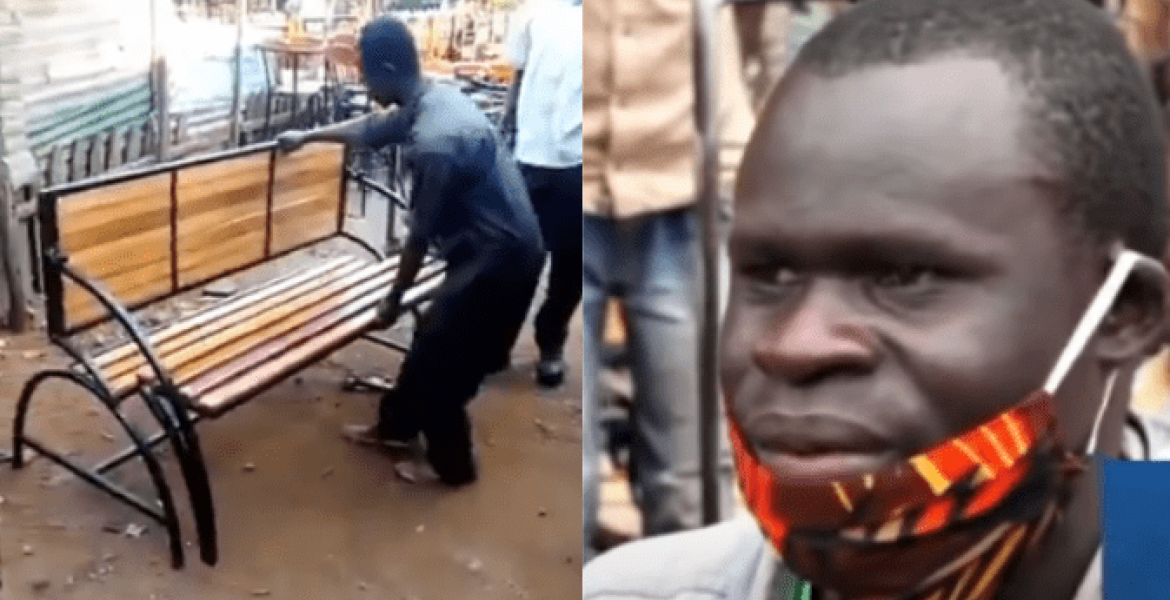 A Kenyan jua kali artisan who made a unique multipurpose garden bench is set to become a millionaire after he received multiple orders.
Stephen Odhiambo, an artisan operating along Ngong' Road in Nairobi says he has so far received over 700 orders after a video of the convertible bench emerged on social media.
The video went viral after it was first shared online by Mohammed Hersi, the Chairman of Kenya Tourism Federation.
This country has talent. pic.twitter.com/Y3KGi8odS0

— Oliver Mathenge (@OliverMathenge) June 10, 2020
The bench accommodates three persons but when unfolded, it takes up to six people facing each other with a table between them. Odhiambo said he has been busy on his phone receiving orders from people since the video made to the internet last week.
"Huwa naingia nyumbani six, nakuambia kutoka saa hiyo ilikuwa simu juu ya simu hadi kitu kama saa sita na nusu," Odhiambo told a local TV station.
The seat costs Sh22,000, meaning he will earn more than Sh15 million if he manages to deliver the 700 orders. He admits it will not be easy to honor all the orders given that his team of artisans is only able to make five such benches in a day.
"Hapo mwanzo hatukuwatunaelewa vizuri tulikuwa tunaunda moja, lakini saa hii tunatengeneza hata tano kwa siku," one artisan Dennis Otieno, said.
Odhiambo and his team have urged the government to factor in the jua kali sector in the funds set aside to cushion different sectors from the effects of the Covid-19 pandemic.