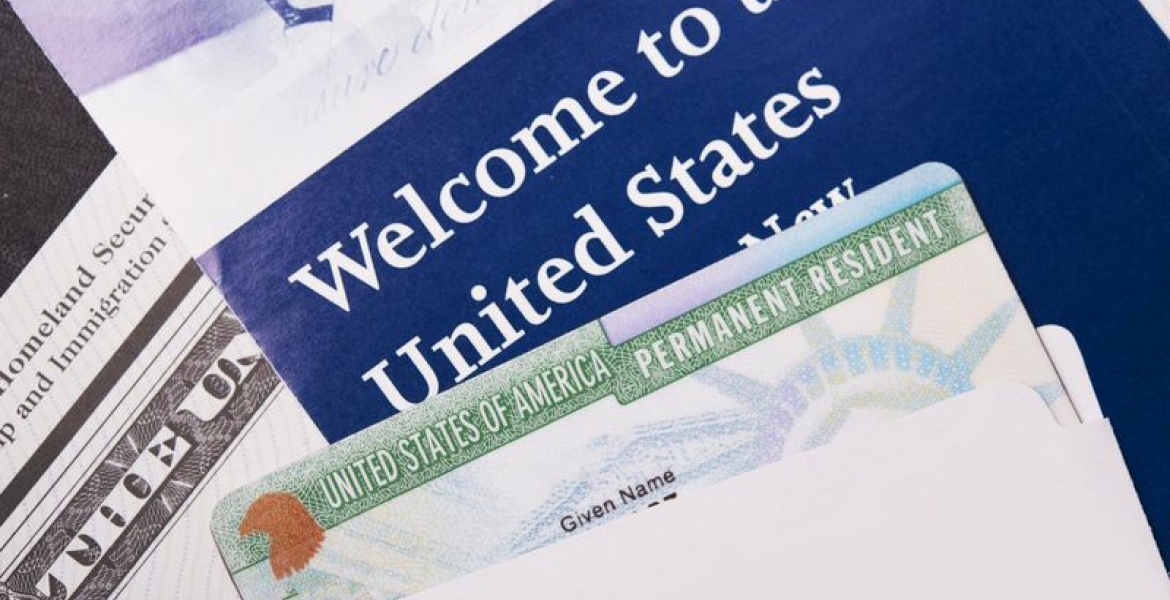 The US State Department last week announced that the registration period for the 2021 Diversity Visa Program (DV-2021), otherwise known as the Green Card Lottery, will start on Wednesday, October 2nd, 2019 and end on Tuesday, November 5th, 2019.
The State Department urges qualified individuals not to wait until the last week to submit their entry as heavy demand may result in website delays.
To qualify, an individual must:
Be a native of an eligible country. The Diversity Visa program is intended to increase the diversity of the immigration population in the US. As such, native of countries with large immigration rates (over 50,000 immigrants) to the US in the last five years are ineligible to participate. For DV-2021, the following countries are ineligible: Bangladesh, Brazil, Canada, China (mainland-born), Colombia, Dominican Republic, El Salvador, Guatemala, Haiti, India, Jamaica, Mexico, Nigeria, Pakistan, Philippines, South Korea, United Kingdom (except Northern Ireland) and its dependent territories, and Vietnam.
Have at least a high school education or its equivalent (successful completion of a 12-year course of formal elementary and secondary education), or two years of qualifying work experience.
Entrants who win the lottery will be subject to background checks and interviews at the US embassy or consulates assigned to their home country, so the State Department advices that those participating in the program must be admissible to the United States. Individuals with criminal records and win the lottery may not be approved for immigrant visas.
The State Department also lists some reasons and actions by an entrant that will disqualify his/her entry:
Listing an incorrect country of eligibility or chargeability (i.e., one to which you cannot establish a valid claim).
Failure to meet education or work experience requirements. If it is determined that an individual did not meet this requirement, the entry will be disqualified at the time of permanent resident visa (green card) interview. No visa will be issued to the entrant or his/her family members.
The program requires that each entrant submits only one entry. The State Department says it uses sophisticated technology to detect multiple entries. Entrants with multiple entries will be disqualified. If you received a confirmation number, then your entry was submitted and recorded and you should not enter another one.
Entering false, inaccurate, or invalid passport number will lead to disqualification.
Failure to list your eligible spouse, or listing someone who is not your spouse, is grounds for disqualification. The State Department states that if you are not married at the time of entry but plan on getting married in the future, you should not list a spouse on your entry form as this would be grounds for disqualification. However, if your spouse is a US citizen or lawful permanent resident, you should not list him/her in the entry.
Entries that are not correct or complete will be disqualified.
In the period October 2nd, 2019 and November 5th, 2019, those wishing to participate in the DV-2021 can submit their entries at dvlottery.state.gov.