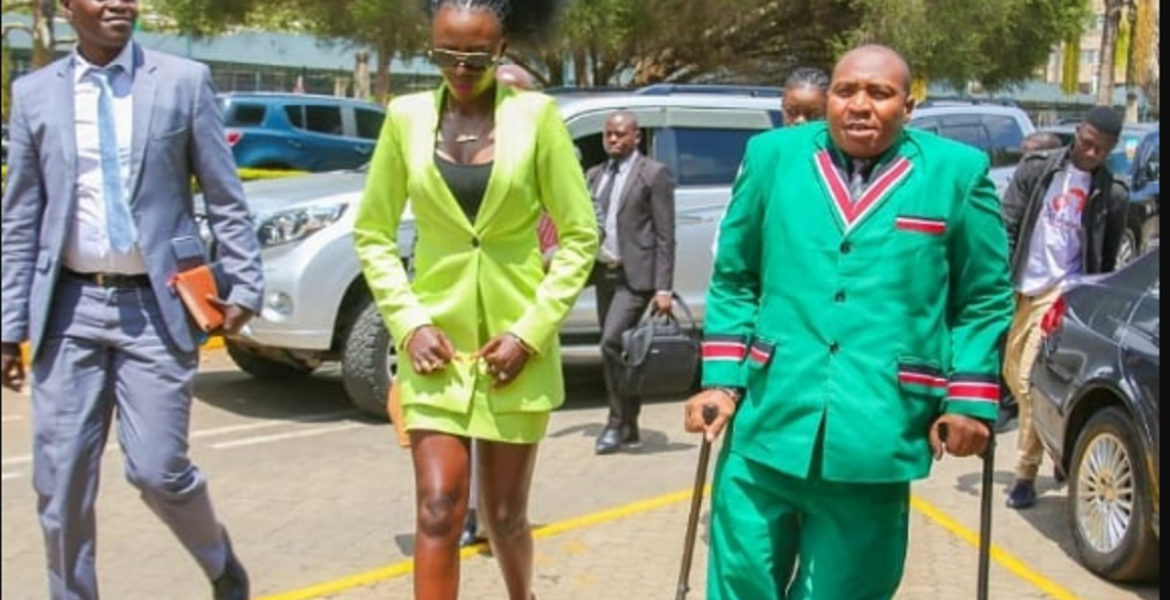 Kenyan singer Esther Akoth alias Akothee on Wednesday caused a stir within Parliament buildings after she arrived in a micro mini-skirt suit.
Commotion first began after parliament orderlies blocked her from entering the members-only eatery with her bodyguards. She was later cleared to access the restaurant without her security men.
Before she entered the cafeteria, orderlies handed her a leso to wrap around her waist since her mini-skirt was deemed too revealing, but the controversial singer refused to comply. A confrontation ensued and after about five minutes, Akothee agreed to cover her legs using the leso after orderlies stood their ground.
"The problem is not the length of my skirt, it is my legs that are long," Akothee joked.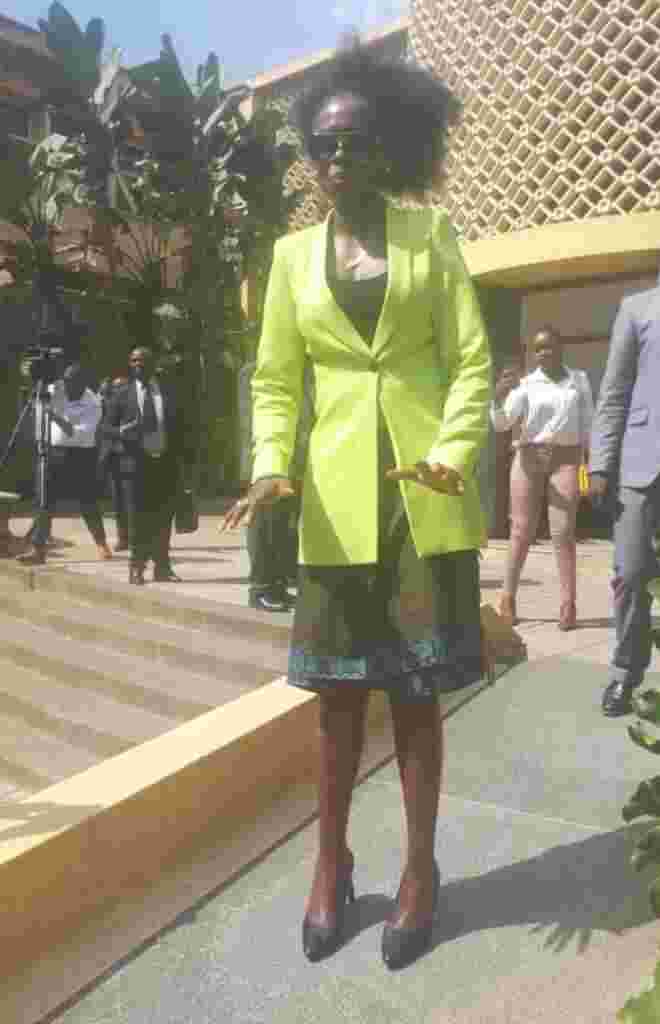 Akothee was in Parliament at the invitation of nominated Member of Parliament David Sankok, who represents people living with disabilities. The singer had lunch at the cafeteria with MP Sankok and his Embakasi East counterpart Babu Owino.
It is against parliamentary rules for MPs, members of the fifth estate and guests to wear what is considered indecent attire. 
MP Sankok said Akothee had gone to Parliament to seek MPs' support for Akothee Foundation, a humanitarian organization she recently founded to help the needy.
"I found nothing wrong with Akothee's skirt. Actually, she was well-dressed. The reason why I think the skirt appeared short, was because she has long legs," said MP Sankok.