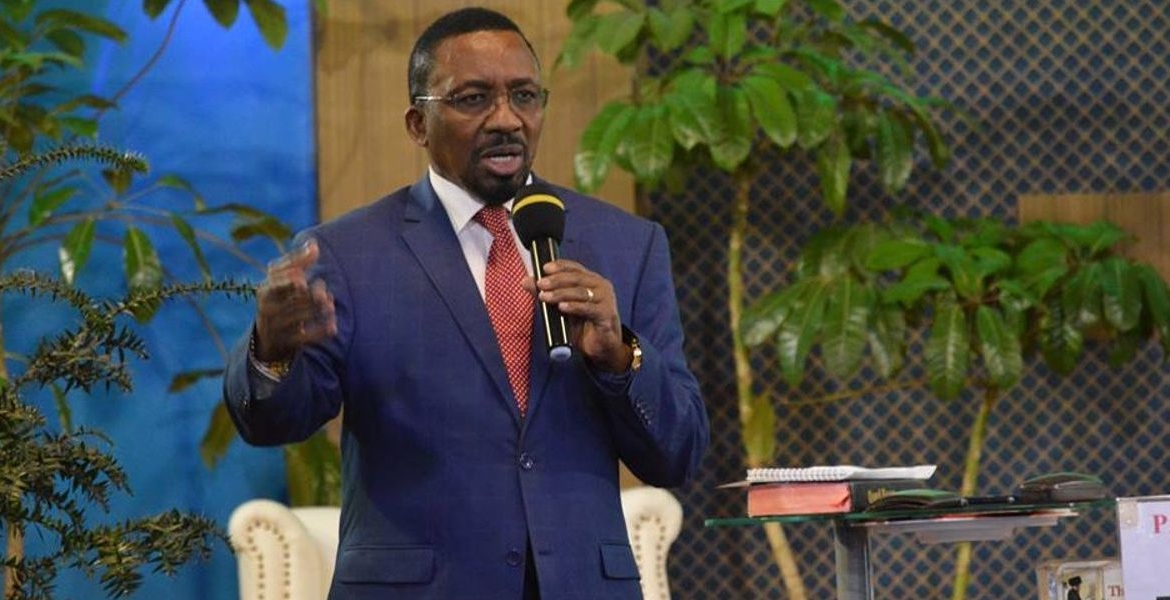 A new video clip of Neno Evangelism Pastor James Ng'ang'a has angered Kenyans on social media.
In an undated video that has since gone viral online, Pastor Ng'ang'a is heard issuing threats to members of his church for allegedly trying to challenge him.
The televangelist says he cannot be threatened by anyone since he has done and experienced nasty things including serving jail time and raping women.
"Usijaribu kutisha Ng'ang'a. Tena wewe hujaenda jela, hujarape wanawake, wewe hakuna kitu unajua…" said Ng'ang'a.
Social media users accused Pastor Ng'anga of advocating for sexual violence against women and crime.
Gulf said: "Bado nimebaki kwa ku Rape watu                    DCI this is a confession pls take note."
Mayaka Robert noted: "Did he confess that he was a rapist?  , I give up."
"Nimekwama hapo kwa rape," said Ken.
 
Zeejay Boogeyman stated "Its soo sad that this guy counts rape as his achievements in the journey to Christianity….."
Lucky Labowitz reacted: "It's only in Kenya where someone openly admits that he is/was a rapist and people laugh about it….only in Kenya!"
Lord Derrick said: "He talks of rape as if it's a good thing, he's actually kindah proud of it."  
Victor Nyaata explained: "Pastor Nganga is being controversial on purpose. He knows once he says something worth raising eyebrows, it will be all over social media. Is he bothered? No, in fact, it makes him smile loud. Why? Because he is a businessman and we are promoting his artistry by making him trend." 
In an interview last month, Ng'ang'a accused his rivals of cutting small clips from his sermons in a bid to taint his image.
"I don't want to trend, this is my church, I have bought with my money, and the TV station that I am preaching on is also mine, So I don't need any publicity that people are putting me into. I am old and rich enough to look for publicity," said Ng'ang'a.
Here is the video; https://www.instagram.com/p/B2B6YQZnSqH/