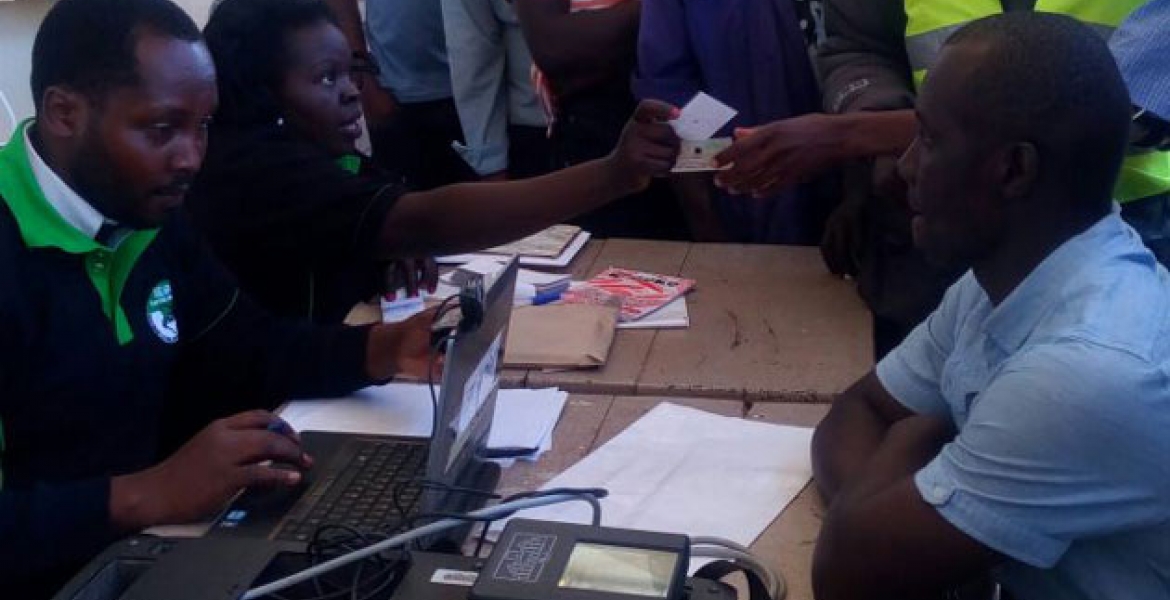 Kenyans in the diaspora have launched a campaign to push for their registration as voters ahead of 2022 general elections.
The Daily Nation reports that the group has formed the 'Kenya Diaspora Must Vote (KDMV),' a volunteer public-private campaign to push for their listing as voters.
In the latest push, Kenyans abroad have issued a 30-day ultimatum to the Independent Electoral and Boundaries Commission (IEBC) to register them as voters.
In a five-demand letter, Kenyans in the diaspora want the electoral commission to explain the specific steps it has taken to comply with an order issued by the Supreme Court requiring the body to register them as voters.
"This letter shall serve as a final notice to the IEBC to demonstrate a clear roadmap to implement the constitutional provisions on Diaspora voting and honor the Supreme Court Orders within 30 days from the date herein lest we move with maximum speed to hold the commission's officials in contempt of court," the letter copied to the Chief Registrar, Supreme Court of Kenya, reads.
The apex court issued the order in 2015 after the Kenya Diaspora Alliance and other civil society groups filed a petition over IEBC's continued failure to list Kenyans abroad as voters.
"Your kind attention is drawn to the landmark decision in New Vision Kenya (NVK Mageuzi) & 3 Others v. Independent Electoral and Boundaries Commission & 4 Others, and the orders issued by the Court. Instead, IEBC embarked on games that were calculated to defeat the court order," the letter adds.
"And here we mean Kenyans living not only in Eastern Africa but [across the globe]."
The demand letter is signed by officials of the new movement. They include Henry Ongeri (Chairman), Richard Ooga (Vice Chair), Rosemary Musumba (Treasurer), and Charles Michira (Secretary).
Other members of the movement are Peter Makori, Elijah Magutu, Adhiambo Doris Adera, Jeremy Ongeri, and Huldah Hintsley.
The movement further wants IEBC to publish budgetary allocations for the registration of Kenyans in the diaspora as voters and facilitation of voting.
"IEBC should stop sending Kenyans in the diaspora on a wild goose chase by selectively facilitating Kenyans who live in Eastern Africa to vote at the expense of others who live overseas," they demand.
"No person or agency has been held to account for this gross disregard of the Constitution and disobedience of Kenya's Supreme Court orders," the letter says.
"This disobedience of the law has disenfranchised hundreds of thousands of Kenyans eligible to vote in the 2013 and 2017 general elections. We do not wish to see a repeat of this despicable trend, but it is evident that the IEBC is hell-bent on maintaining the status quo."