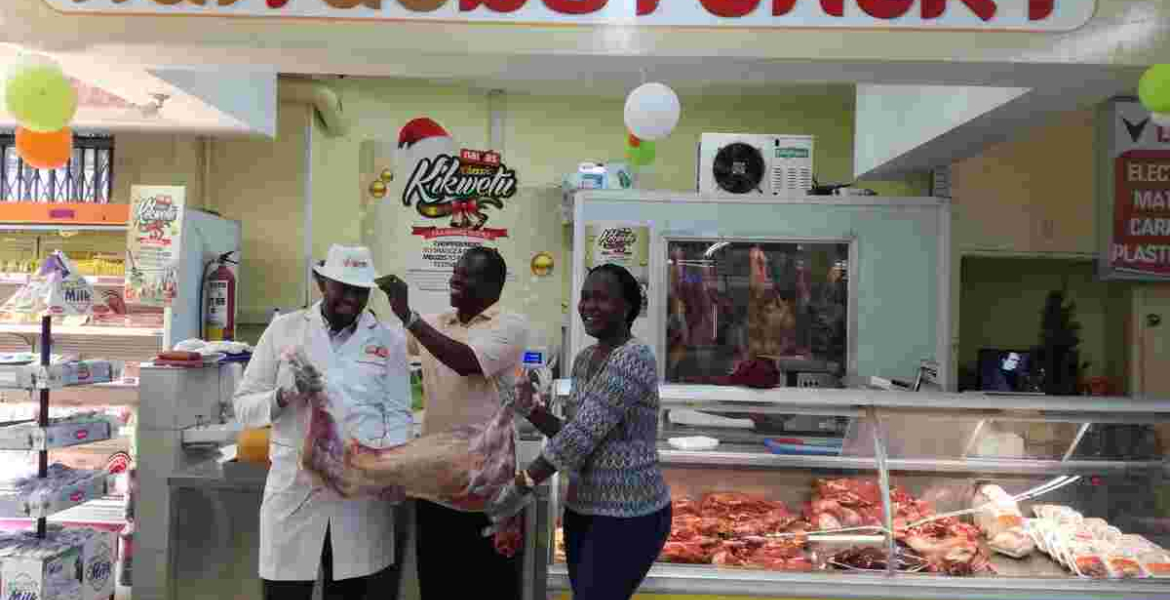 Six meat sections in major supermarkets within Nairobi were shut down on Thursday after they were allegedly found to be selling products laced with a harmful additive.
The butcheries were closed by officers from the Nairobi County Government after samples of meat were found to contain excessive levels of Sodium Metabisulfite, according to The Star.
Meat sections affected include those of Tuskys Supermarket along Kenyatta Avenue, Tuskys Buruburu, Naivas Gateway Mall, The point Naivas limited Buruburu, and Muthaiga fine Meat Limited.
Speaking during the crackdown, County Health Executive Mohammed Dagane said a task force had been formed to sample meat products from more than 40 supermarkets in the city. Dagane said officials from the six supermarkets mentioned above will be charged with endangering human life.
"We have shut down the six after samples showed that they have extremely dangerous levels of preservatives we are planning to arraign officials from these Supermarkets in the court," Dagane said.
County's Deputy Director of Public Health Wilson Lang'at said the crackdown will be extended to butcheries and eateries within Nairobi.
"We will continue with the task in all the major supermarkets as well as eateries in town. All supermarkets selling raw meat and using preservative should label it properly to inform consumers," Lang'at said.
The operation came days after NTV aired an investigative report dubbed #RedAlert which exposed how meat sellers in the city were using unmeasured amounts Sodium Metabisulfite preservative to prolong shelve life of their products. 
On Thursday, Machakos Governor Alfred Mutua also shut down meat sections of all Naivas Supermarket outlets in the County.
Mutua said a laboratory test on a sample of meat sold at Naivas Supermarket Gateway Mall was found to contain high levels of preservative.
"I have been given a laboratory report showing that a sample of meat sold at the Naivas Supermarket at Gateway Mall in Mavoko, Machakos County, had 3.286 milligrams of an additive that should not be used in meat," said Mutua in a statement.
"I have subsequently directed that the meat/butchery sections of all Naivas stores in Machakos County to be closed immediately. This is on the suspicion that the supplier of meat at all Naivas Supermarkets in Machakos County is the same entity."