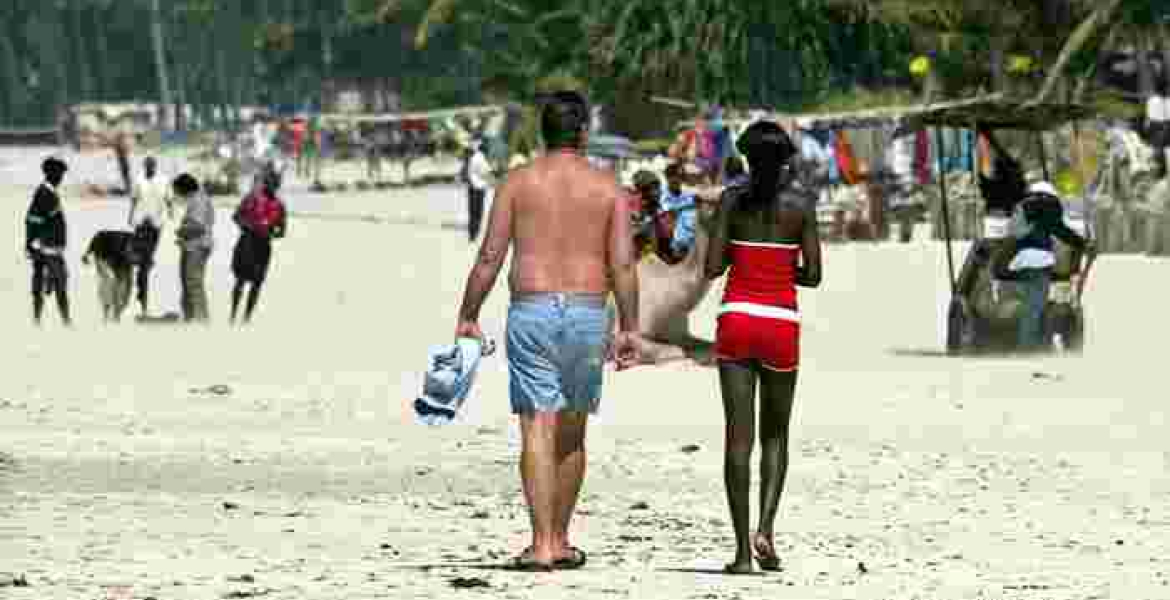 Details of how young Kenyan women, including minors, are sexually exploited by foreign tourists before being abandoned have emerged.
Sex tourists allegedly use local young men to lure desperate girls using luxury cars and cash, according to Nairobi News.
After treating them to a few expensive dates at high-end hotels in the city, the sex predators wed gullible girls in ceremonies presided over by people masquerading as Sheikhs. To make the wedding appear genuine, the tourists agree to involve victims' parents and guardians.
They then take advantage of young girls before returning to their families abroad, never to be seen or heard again.
Before leaving, the men promise they would help their victims acquire documents to allow them entry into their countries.
In 2018, a young Somali girl shared her story of a fake marriage to a sex tourist from the US.
This prompted social media users to create hashtag #Justice4Jamila.
Fardowsa Abdirahman, who resides in Australia, set up a GoFundMe account after she was touched by Jamila's story. Sh1 million was raised to help Jamila and her little baby.
Jamila was 15 years old when she was tricked into a fake marriage by a rich Somali national who lives in the US.
The heartless man disappeared when she was three months pregnant with his baby.