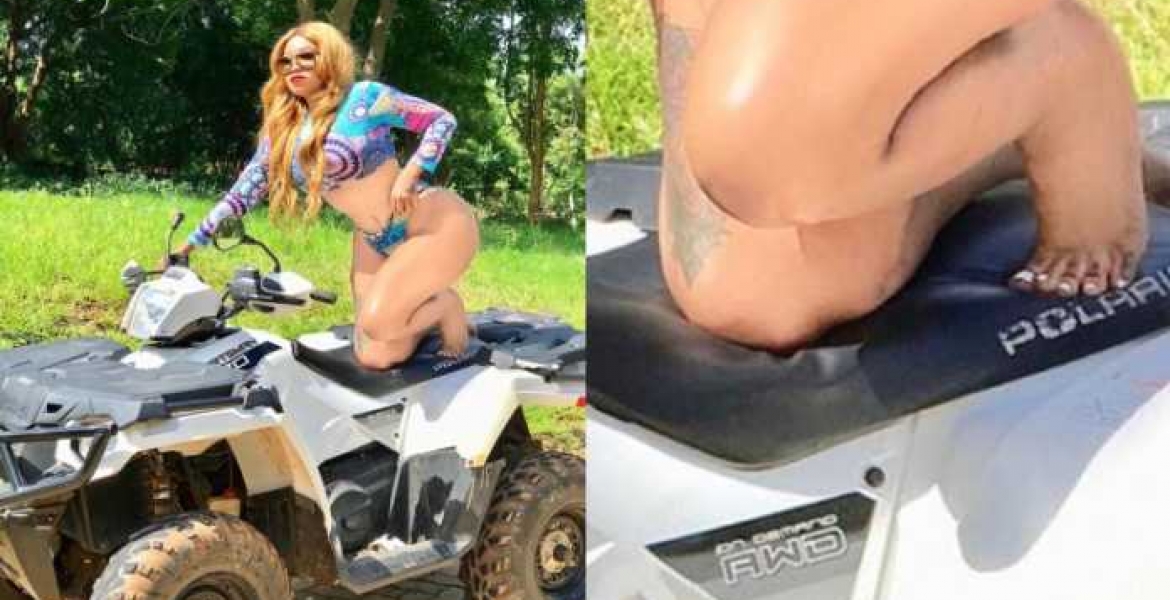 Online users have noticed dark parts on Kenyan socialite Vera Sidika, who bleached her skin a few years ago.
This comes after Sidika shared on Instagram a photo where her toe knuckles appear to be dark.
Some social media users pointed out that the socialite's skin lightening procedure may have gone wrong while others joked that she might have stepped on charcoal before taking the photo.
Here are some of the reactions; 
mercykimani noted:"Yaani mguu imemruka kipetero, kiyesu tu hivyo? Tuseme ni urembo amepaka piko cheii."
carmelitachemu said:"Omuknuckles🤣🤣🤣🤣🤣."
aliceaoko89 noted:"Shikamoo mkorogo marhaba matokeo."
aishasaidy said:"Lord have mercy… Gai huyu ni makaa alikanyaga huko pwani…. 😂😂😂😂AOL."
peter_bram said:"Lakini kusema kweli ile siku huyu msichana mluhya atazaa watoto watoke weusi ataambia nini watu😂😂😂."
tanzaniansweetheart300 noted:"Mkorogo imekata na ikamtoka kipetero kiyesu… pwahahaha..😂😄😃."
annekc stated:"It's coming back at her."
koicelestin posed:"I thought alifanya surgery."
ireneobura noted:"My my! You can never get rid of melanin completely! It must fight back!"
viviangacheru joked:"😂😂😂😂😂 alipitia kwa njoroge Wa makara."
In a past interview, Sidika said she spent millions of shillings to lighten her skin as well as get breast augmentation surgery.