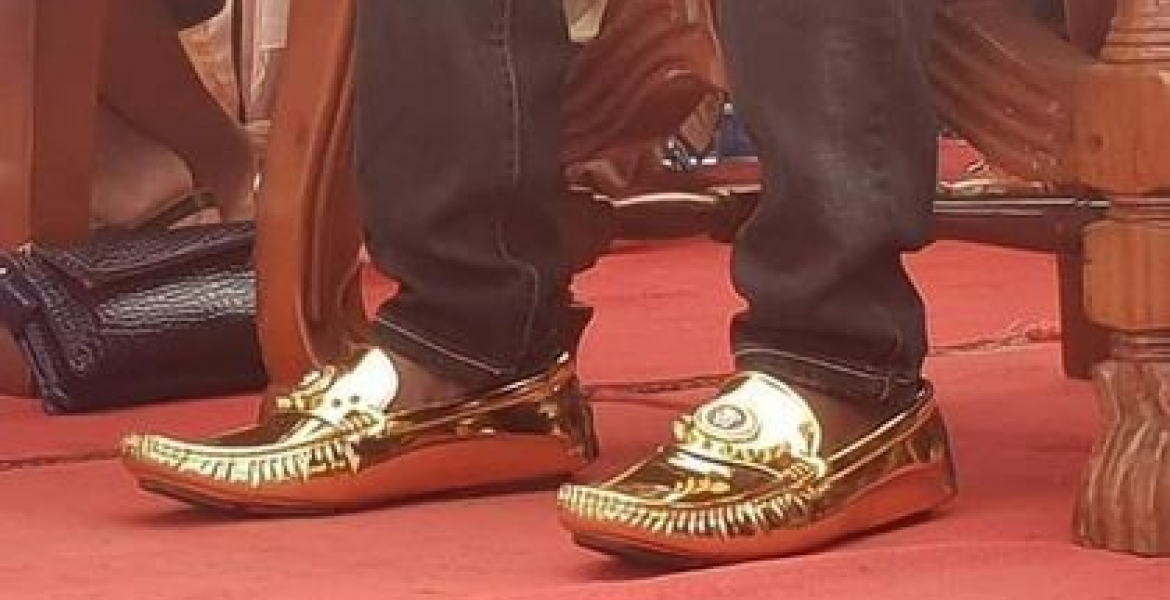 Nairobi Governor Mike Sonko has set social media ablaze after he was pictured wearing gold shoes.
Sonko, known for leading a flashy lifestyle, donned the expensive shoes to a function held in the city on Sunday.
The flamboyant politician was hosting a Good Deeds meeting at the City Hall.
Photos of Sonko wearing the gold shoes have gone viral on social media with many online users seeking to know their price.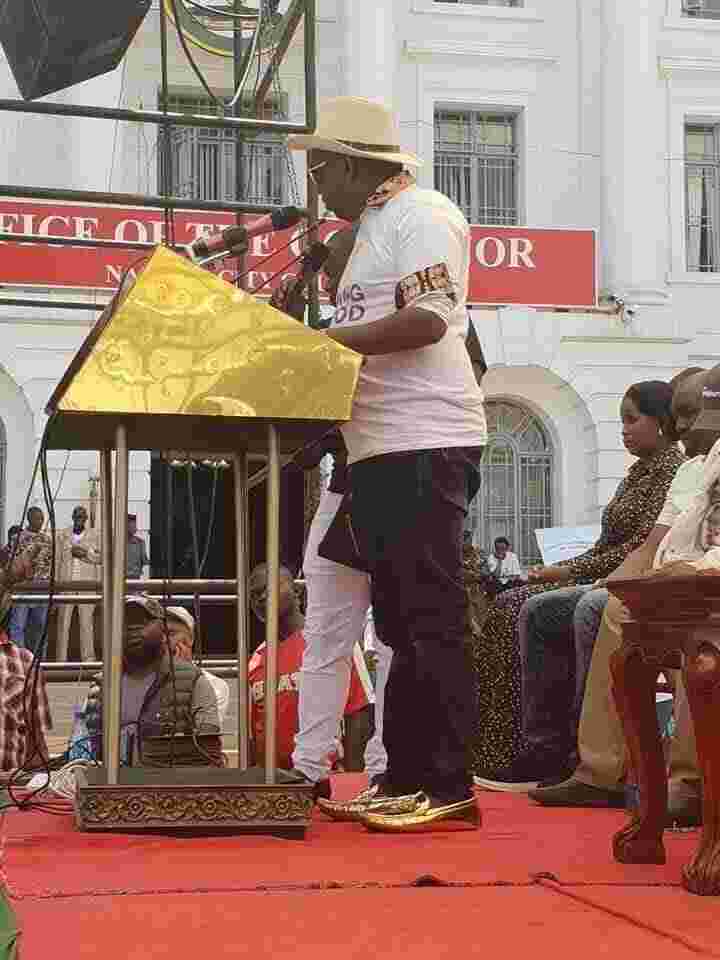 One online user claims that a pair of shoes go for $160,000 (Sh16 million) but www.mwakilishi.com could not confirm the actual price tag.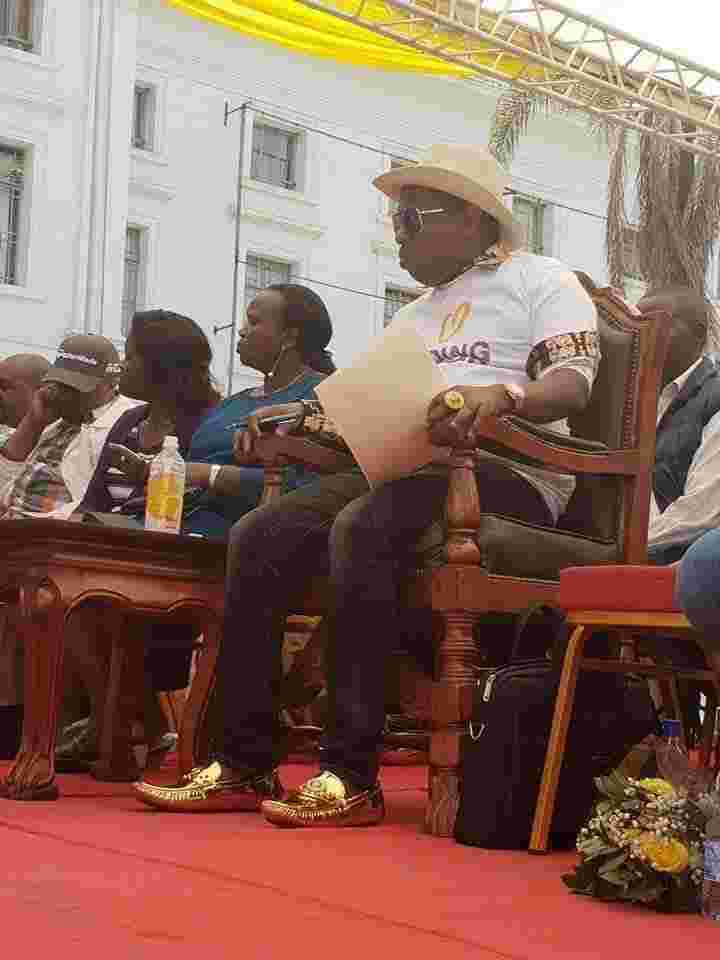 During the event, Sonko announced that Africa Regional Good Deeds Conference will be held in Nairobi in August this year.
"I wish to encourage organizations involved with volunteerism to come and share their successes, challenges and lessons learned, in order to promote volunteering in Kenya. I also urge the private sector to embrace Good Deeds because, as they say, 'Doing good is good business'," Sonko says.
Sonko was named the Goods Deeds Ambassador in Kenya in December 2018 by an Israeli non-governmental organization.