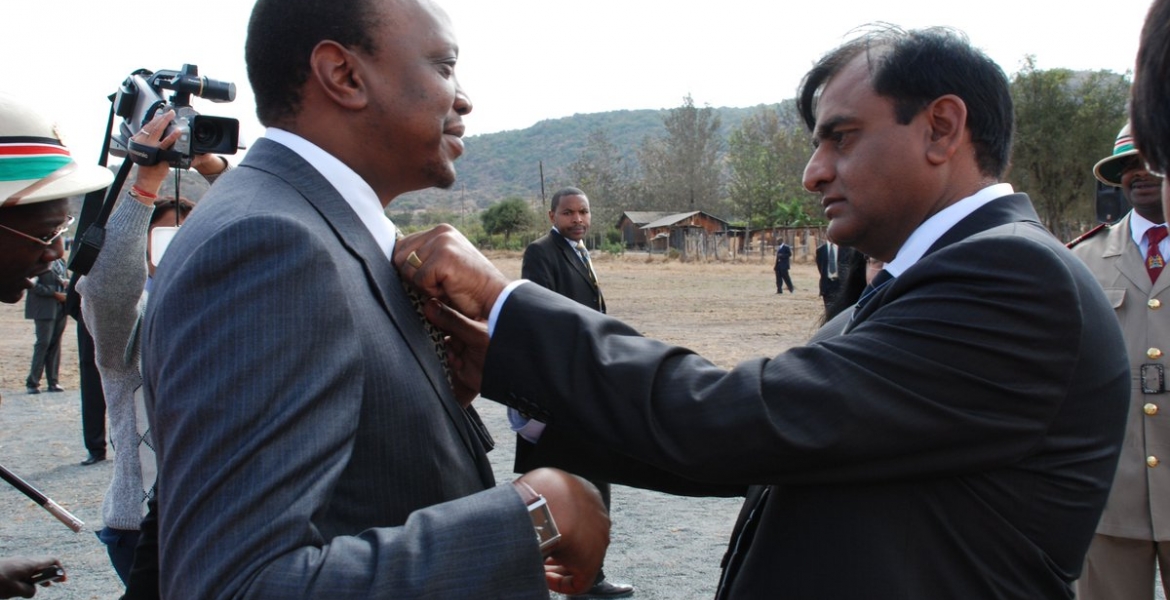 Kenyan steel billionaire Narendra Naval says he will be donating his entire salary from his University Chancellor job. 
Naval was recently appointed as the new Egerton University Chancellor by President Kenyatta.
In a social media post, the industrialist has revealed he will serve at the Nakuru-based institution for free.
Raval says his entire salary, allowances, and other financial benefits will go towards supporting needy students at the university.
The 55-year-old takes over the prestigious position from Prof. Shem Wandiga, whose tenure expired in March this year.
The business mogul's vast business empire spans five sectors including aviation and manufacturing.
He owns Devki Steel Mills Limited, National Cement Company Limited (Simba Cement) and Maisha Mabati Mills Ltd among others.
He also says that should any of his companies do business or supply goods to the university, it will be for free.
Raval made it to the Forbes list of Africa's richest individuals in 2015 with a fortune of Sh41.2 billion.
Last year, he pledged to give away half of his net-worth to education, health, and social programs to benefit the less privileged.
He currently runs an entrepreneurship program at the United States International University (USIU-AFRICA) dubbed Narendra Raval-Guru Entrepreneurship and Social Innovation program.