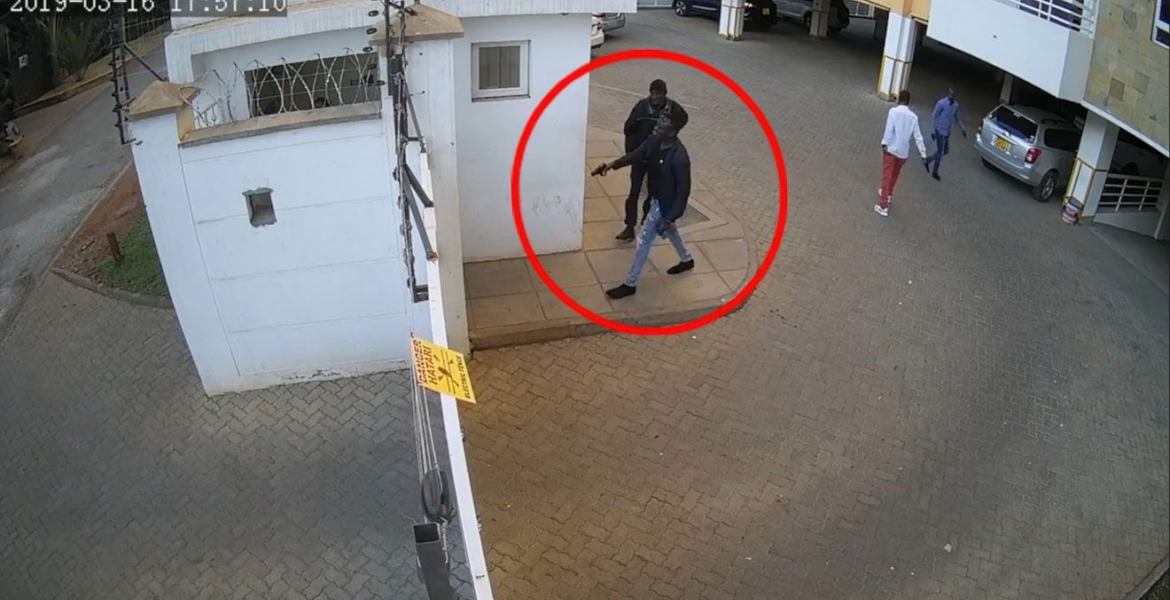 Police in Nairobi have launched a manhunt for a foreigner videotaped threatening to shoot a security guard in Kileleshwa.
In the video that has surfaced online, the foreigner is seen brandishing a gun at the guard after a disagreement over a parking spot.
The foreigner was part of a group that had visited an apartment block in Kileleshwa over the weekend.
The foreigner threatens the guard with a firearm after he refused to allow them park their vehicle, registration number KCH 001V at a spot reserved for tenants.
The guard says he asked the foreigners to park the car in an area set aside for visitors but they refused.
"They came and I showed them a parking spot for visitors but they refused and parked at a tenants' spot. They said that they will not stay for long and they will be back in a few minutes," says the guard as quoted by Nairobi News.
"They started insulting me and threatening to kill me and the owner of the car. When I heard them saying they will kill us, I refused to call the owner of the car that had  blocked them," he adds.
Confrontation ensues and one of the visitors brandishes a gun at the security guard.
"They said they will kill me and disappear because this is Kenya and no one can do anything to them," says the guard, adding that they assaulted him.
The incident has been reported at Kileleshwa police station.