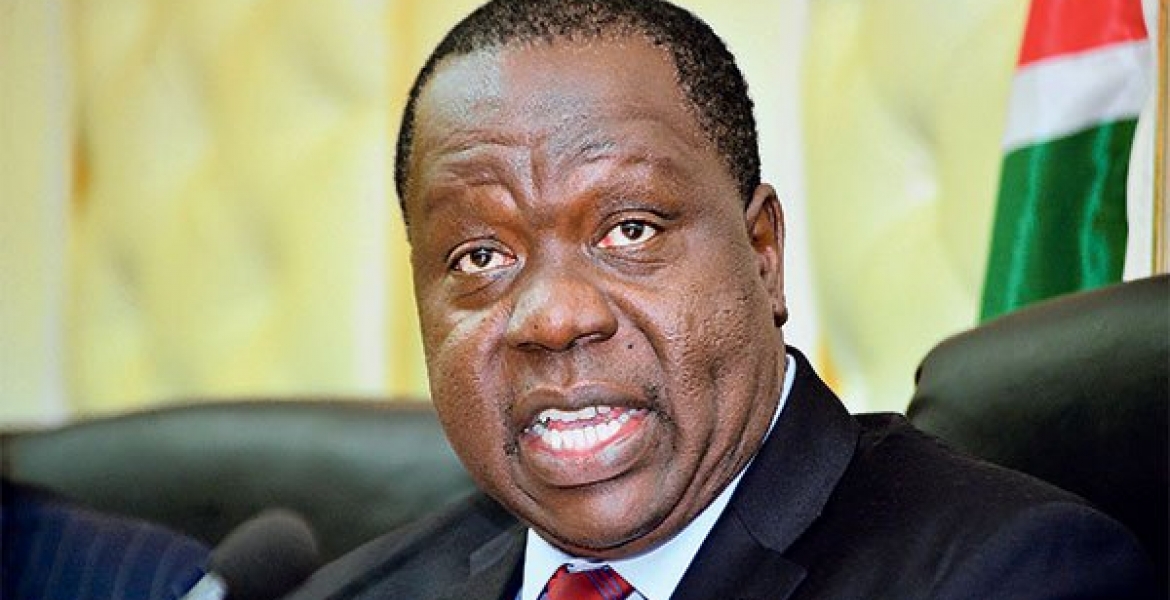 Five Nigerian nationals have filed an application in court seeking to block Interior Cabinet Secretary Fred Matiang'i from deporting them.
The immigrants want the court to suspend their impending deportation pending hearing and determination of the case they have filed.
The five; Munirudeen Adedamola Safu, Aliu Adewale Safiu, Fatai Oshodi, Musa Odeyoyis, and Oluwafemi Akinmoyero are staring at deportation after they were declared as prohibited immigrants.
The foreigners argue that they are at risk of being illegally deported, terming it a gross violation of their rights under the Constitution of Kenya and rules of natural justice.
They further submit that they have lawfully complied with all the regulations of the law and are in possession of alien IDs as well as valid work permits issued by the Immigration Department.
They have named CS Matiang'i, Ministry of Interior and Coordination of National Government, Director of Immigration, Attorney-General, Directorate of Criminal Investigations and Officer Commanding Station Kasarani Police Station as respondents in the case.
"In the exercise of the powers vested in me by Section 33(1) (d) of the Kenya Citizenship and Immigration Act 2011, do hereby declare that the entry or presence of the five is unlawful and they are members of a prohibited class and immigrant," a declaration by Matiang'i states.