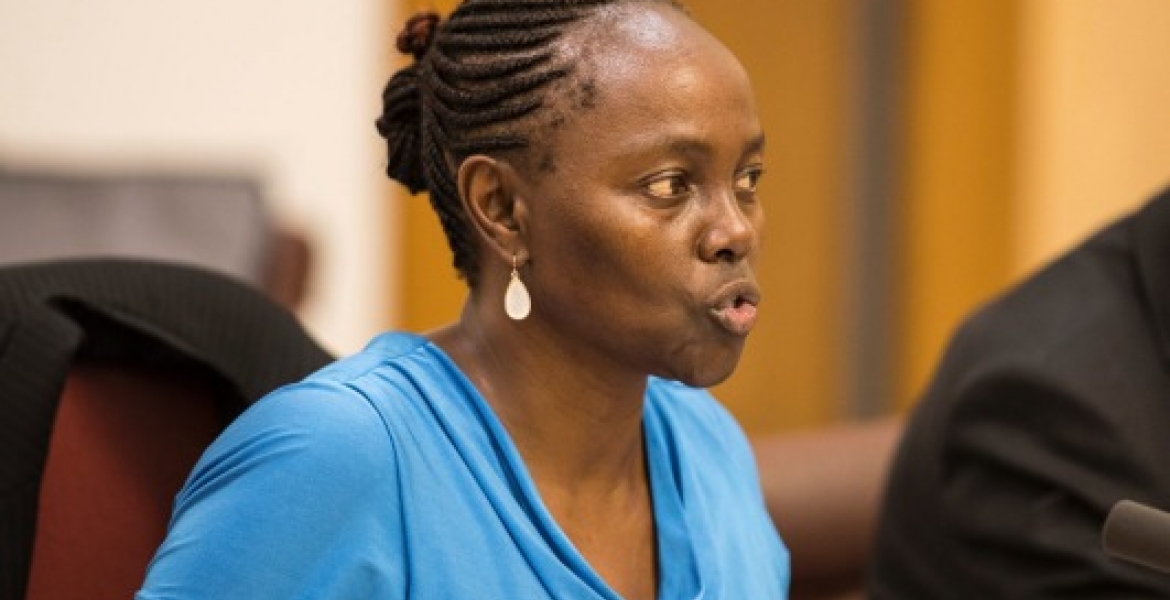 Kenyan-born Australian Senator Lucy Gichuhi has for the first time opened up about her marriage life.
Lucy, who made history after she became the first person of African descent to be elected to the Australian Senate, says she is a victim of domestic violence.
Ms. Gichuhi has made the revelations in her first book titled 'Behind the Smile: From the Slopes of Mount Kenya to the Commonwealth Parliament of Australia'.
The Australian quotes the Senator saying that she suffered physical and emotional abuse from her husband of more than 30 years, William Gichuhi.
She reveals that she once busted his husband, whom she's still married to, sleeping with one of her seven sisters, who he was having a love affair with.
"I momentarily thought of smashing his head with a drink bottle but then I remembered that I am an Australian now and domestic violence law would catch up with me," Gichuhi says.
After moving to Adelaide in 1999, Gichuhi says her husband eavesdropped on one of her phone calls expressing frustration on his refusal to support the family.
"All hell broke loose, William did not say a single thing to me that whole week. He was furious...I asked him about a bill that needed to be paid. Suddenly, he charged at me like a raging bull and slapped me so hard across the face. He then hit the wardrobe with his hand and broke the mirror but hurt his hand, which started bleeding," she narrates.
 "I was terrified, confused and shattered all at the same time. It brought back memories of being in Kenya when William had hit me hard and slapped me around the face after an argument," she adds. 
She says she chose to share her story in order to inspire and give hope to girls that they can still be whatever they want no matter the challenges they encounter. She notes that her Christian faith and career have been positive outlets outside of an often troublesome home environment.
 "This is about a girl becoming all she can be irrespective of circumstances, gender, color, culture, and creed," she says.