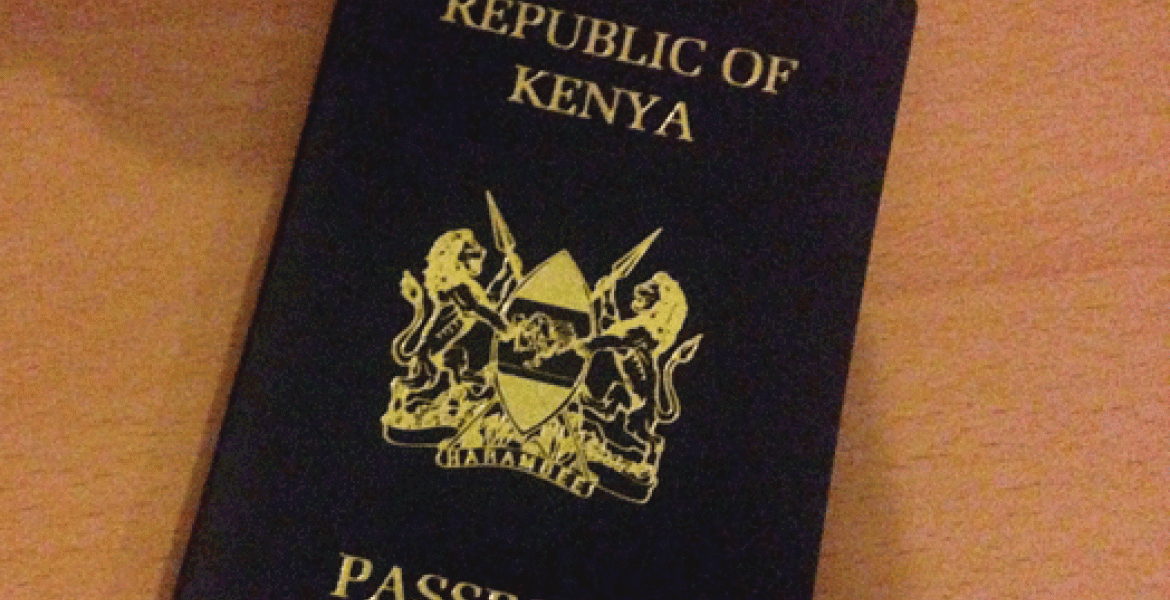 The Kenyan Immigration Department is on the spot for blocking a Twitter user who asked a question that appears to expose some of the unreasonable requirements for those applying for e-passports.
The department on Wednesday blocked a Twitter user identified as Bravin after he questioned why one is required to submit copies of parents' identification cards (IDs) while seeking the new digital passport.
In a tweet, the department says for one to be issued with the digital travel document, they must carry with them an original ID and a copy, original birth certificate and a copy, a copy of recommender ID, online filled forms, 3 invoices, three passport size photos and parents' ID copies.
"These are some of the things that make me hate this country. I have a national ID, why would I need all these to get a passport? I already submitted my parents' documents to get the ID. Isn't this wasting people's time and money?" Bravin says in a tweet directed at the Immigration Department.
@ItsBravin says the department blocked him after he asked the question. 
"@ImmigrationDept should be very serious. Simply Because I replied and questioned them on this, they have now blocked me. Do they have the authority to even do this? Do they fear Accountability and being questioned?? This is Impunity!!!" He says in another tweet.
Following the incident, Kenyans on Twitter have condemned the department for blocking Bravin who asked a question many Kenyans have been seeking answers to.
"When terrorists or other criminals see you ask lots of useless documents, they know that you are groping in the dark and don't have any secure system. You need to up your game. This is a facade," says blogger Robert Alai.
@LydiahKinyanju4 says: "That means you asked the right questions!"
@IamElvisMvoi tweets: "A concerned citizen (@ItsBravin) trying to express his feelings instead of replying to his tweet, you are blocking him. Are you guys serious? What is the work of admin?"
@HirshiMasab notes: "The guy behind the account (@ImmigrationDept) uses it like his/her own. I think it's time KOT get to the bottom of this issue, less he/she continues."
@HirshiMasab says:"It is even illegal for them to block you."
@gmwahome tweets: "Apparently they do not understand what public service is. It is every citizen's responsibility to question public organizations when need be!"