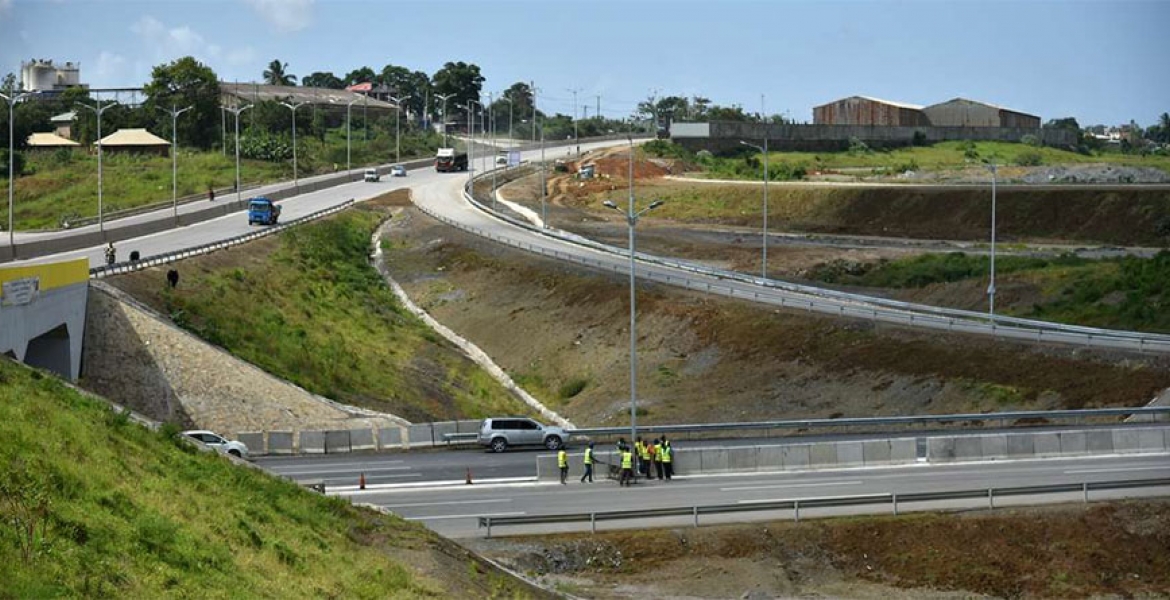 A new report compiled by the Kenya National Highways Authority (KeNHA) has named some of the most expensive roads in the country.
In the document, KeNHA lists Dongo Kundu Bypass in Mombasa as the most expensive road in the history of Kenya.
The highways agency says the the nine-kilometer stretch of the bypass between Mwache and Mteza cost the taxpayer a staggering Sh2.7 billion per kilometer having been constructed a total cost of Sh24 billion.
Engineers behind the infrastructure masterpiece say the high cost of the bypass was as a result of two major sea bridges running for 2.1 kilometers.
The revelation comes even as experts continue to raise questions over exaggerated cost of construction in the country. This year alone, the government has set aside a whooping Sh116 billion for construction of roads.
KeNHA says building roads in Mombasa is more costly compared to other parts of the country due to the challenging terrain that requires heavy reinforcement.
The report also shows the other two phases of the Mombasa bypass are among the most priciest road projects in the country.
The 11-kilometre Phase One of the bypass running from Miritini to Mwache was built at Sh1.15 billion per kilometer while Phase Three of the road between Mteza and Kibundani is priced at Sh571.4 million per kilometer.
"Road construction costs when stated on per kilometre basis vary widely due to various factors… Certain alignments require the construction of drainage structures such as bridges and box culverts that carry a significant cost," says KeNHA in its report as quoted by Business Daily.
"Whether a road is situated in a rural or urban setting (also) has a major bearing on costs, with urban environments being significantly more costly."
The 2.6-kilometre Magongo-Changamwe Road in Mombasa is also another expensive road priced at Sh930.9 million per kilometre while 11.3-kilometre Mombasa-Kwa Jomvu section of the Mombasa-Miritini highway is being upgraded at a cost Sh532 million per kilometer.
Nairobi's proposed Western Bypass is listed as the most expensive road project in the city and is expected to cost Sh965.9 per kilometer. 
The road spans 17.6 kilometers from Ruaka to Gitaru and will have four lanes and service roads on each side and four interchanges.
The 26-kilometre James Gichuru Junction-Rironi Road, whose construction is ongoing will cost taxpayers Sh629.5 million per kilometer. 28.5-kilometre Nairobi's Southern Bypass cost Sh659.3 per kilometer.
Other factors contributing to high cost of building roads include land acquisition as well moving utilities such as electricity lines, water and oil pipelines and sewer lines. Putting flyovers and interchanges on roads also make their cost to shoot up.