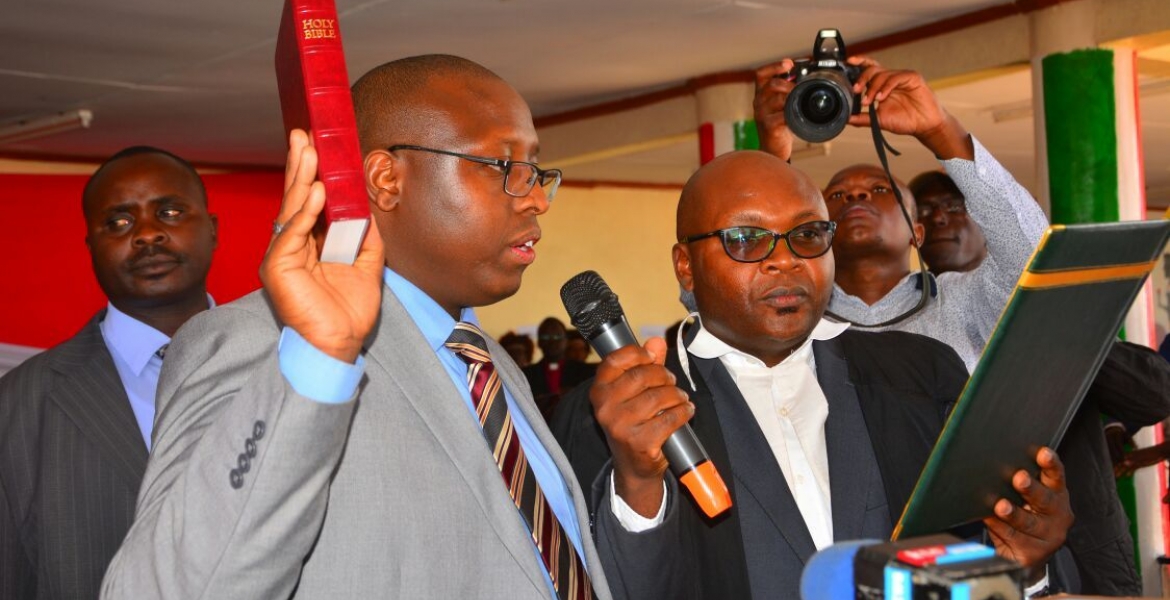 Residents of West Pokot have raised concerns over the absence of the county's Deputy Governor Dr. Nicholas Atudonyang.
The residents questioned why their Governor, John Lunyangapuo has not taken any action despite his deputy being out of the country for about 8 months now.
Addressing the media, Independent Pokot Leaders Forum (IPLF) said Atudonyang has been in the county for less than one month since he was sworn-in into office in August last year.
Dr. Atudonyang, who operates as a neurosurgeon in Texas, United States, allegedly left the country immediately he took oath of office, the forum said. The group has issued a two-week ultimatum to Governor Lunyangapuo to sack and replace his deputy.
"He must relinquish the position if he can't stay in Kenya and work for the Pokot. We have many challenges due to poor leadership .We have seen many referrals to Eldoret and shortage of drugs," IPLF chairman Ezekiel Pyegoh said.
Pyegoh said they will collect signatures and institute proceedings for his ouster if the Governor ignores their demands. Dr. Atudonyang also doubles up as the Health County Executive committee member.