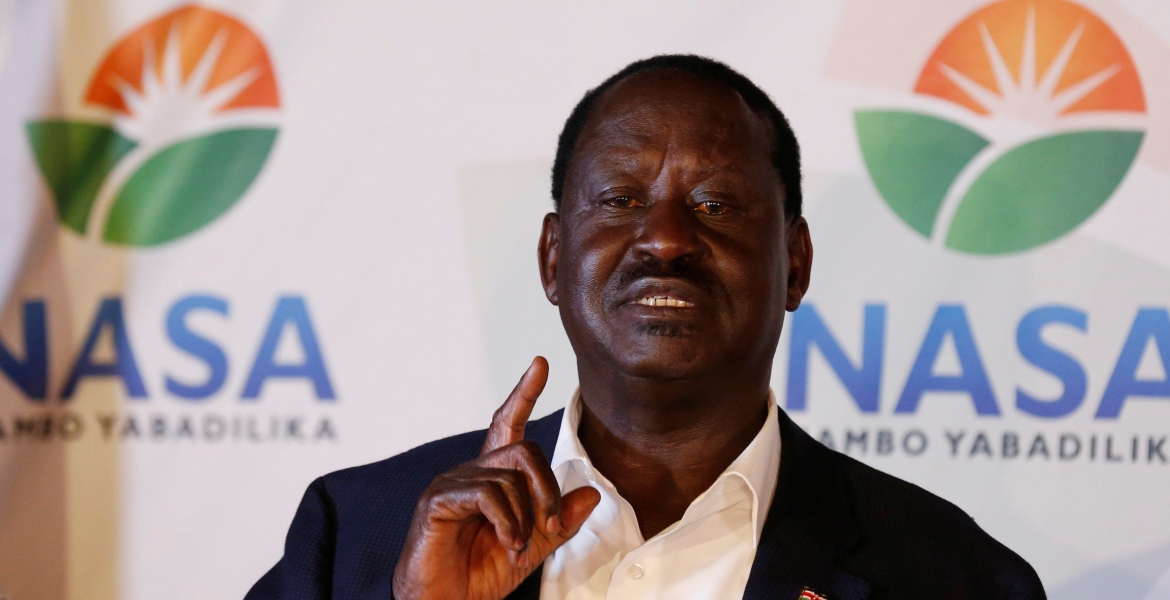 National Super Alliance (NASA) presidential candidate has announced he has withdrawn his candidature from the repeat presidential election set for October 26th.
Speaking in a media briefing on Tuesday at Okoa Kenya Offices in Lavington, Nairobi on Tuesday, the former Prime Minister said he will not be part of the repeat poll ordered by the Supreme Court.
"This a statement of withdrawal from the forthcoming election of Rt. Hon Raila Odinga and Hon. Kalonzo Musyoka," Raila said.
He cited the refusal by the Independent Electoral and Boundaries Commission (IEBC) to commit to conducting a free, fair and credible election as directed by the Supreme Court. "We at NASA have insisted that the fresh election ordered be held to the standard ordered by the Supreme Court, "Raila added.
"After deliberating on our position in respect of the upcoming election, considering the interests of the people of Kenya, the region and the world at large, we believe that all will be best served by the party vacating its presidential candidature in the election scheduled for 26 October 2017."