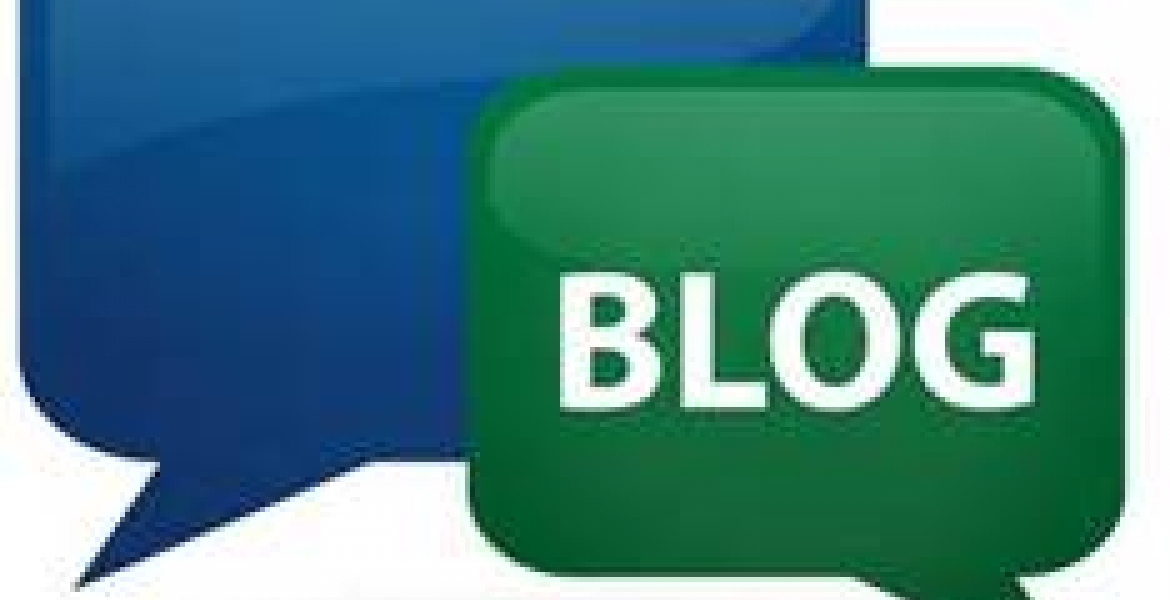 In my over 30 years of journalism, I have never seen such blatant bias and failure to collect and inform both readers and viewers of basic  facts to a story that the media blew out of proportion and danced to Miguna Miguna's tune. 
The soporific Kenyan media plummeted to a whole new low with the coverage of the Miguna airport saga and its attendant failure to lift the veil of propaganda and stick to the facts. The decline has been on a downward spiral since the media coverage of the second Presidential elections and subsequent post election violence.
But the Miguna maelstrom showed how a media could get emotional and miss the real plot. It failed to interrogate the story and accurately inform the reader the facts. Even the judiciary got on board the bandwagon.
Let's start from Miguna's arrival. It was supposed to be a simple story; he arrives at JKIA on a sunny afternoon, is received by Raila and team and is escorted to the city center like a returning hero.
But this is vintage Miguna, an ODM kryptonite with an ego driven agenda, who looms brightest when his cause fares worst. A man known to create a storm from a tea cup.  Firstly, he declined to hand over his Canadian passport for stamping and later tore up dual citizenship papers politely brought to him which is rarely done for arriving Kenyan born passengers who hold citizenship of other countries.
KHRC pointed out as much and it is important to understand why. Let's dig in further and review the FACTS and the LAW as it should be applied. A dual citizen who is 18 years and above is required to declare their other citizenship within three months of becoming a dual citizen. 
The requirements for declaration of the dual citizenship require among other things that you fill in application form 2, provide two passport size photographs, Certified Copy of Kenya passport or ID card, Certified Copy of the other countries passport and citizenship certificate and certified copy of your Birth certificate.
All the above documents should be forwarded to the Ministry of Immigration or the respective embassy. Failing to disclose dual citizenship is an offence with a fine of up to five million shillings or imprisonment for a term not exceeding three years or both.
Now the process to Regaining Citizenship has been simplified. You may regain your Kenyan citizenship by completing Form 5 and provide similar supporting documents as mentioned above including notarized copies of Naturalization Certificate of the other country.
The passport issued to Miguna in 2009 through a letter written by the late Immigration Minister Otieno Kajwang was null and void and the Interior CS and immigration were correct in cancelling it and declaring him persona no grata.
How do I know all this? Because I was compelled to go through the same process after I also lost my Kenyan citizenship in 2010.
But Miguna, a lawyer and fighter for strict adherence to the law, wanted both special treatment and public sympathy despite the fact that he broke the law and even contested for the Nairobi Governors seat. We could be discussing a by election if he had won the gubernatorial seat but that is a story for another day.
The euphoric media swallowed hook, line and sinker every word of desperation that came from his mouth. This is a man with a reputation for arrogance, who rattles insulting words from his mouth with ease and pride. A man with a tongue waxed in venom with a choice of words for Raila, Magara, Ndii and other "comrades".
This is a man who once called current Nairobi Women's rep Esther Passaris Muthoni a "socialite bimbo",  and described the current Nairobi Governor Mike Sonko as a "thug" and posts many of this insults on his 300,000 strong following on Facebook and other social media outlets.
The media never questioned why he had declined to hand over his passport or fill citizenship forms, but they amplified his suffering, as provided by Miguna through his social media posts. The plot became the story Miguna wanted the world to hear and control with the help of local Google journalists keen not to interrogate him or the facts.
His word was gold. Ensconced and immortalized by the media, his suffering was the stuff of nightmares and images of a flummoxed Miguna with stinging eyes unloading a tirade to a mesmerized police officer or displaying his national ID were splashed across the media. How can a nation deny its own son entry back to his country of birth? 
But then again, there were more compelling and heartbreaking national stories that week. 
A family killed by a gang in Mombasa, NTSA new drivers curriculum had been suspended by Justice Odunga, famine and rising poverty around the country etc but the Kenyan media where in a trance. Miguna was far more important than the suffering of millions.
Miguna had effectively created his own reality show and was getting free mileage. Images of his new refuge, a toilet and his luggage strewn as shared by Miguna where quickly amplified by the media. Miguna's thread of pain, with images of the lawyer drowning in sub marine depth of misery were shared by awestruck journalists and shared out wholesale to a sometimes skeptical public. It quickly went viral. 
If he yawned or had a sip of his water, we expected to be rapidly informed as a breaking story. For three days, media houses rhapsodized Miguna's troubles and convinced an entire nation that the tribulations of this one man was a huge national deal. We had to empathize with him.
Nation, Standard and Star devoted acres of pages to share his travails and social media and radio followed happily in tow.
When we woke up in the morning, media houses made us wonder if Miguna had slept well or had he been served with dinner the night before? When we took our lunch, we felt guilty because we wanted to know if Miguna had also been offered lunch. Somehow, we had all been woven into his tapestry of suffering.
Never mind there are thousands of street families who roam the streets begging for handouts who don't capture the same attention.
Miguna was in control of his sad, self-created story. He had created the whole brouhaha by simply refusing to hand over his Canadian passport and have it stamped. Miguna's lawyers where happy to share his tribulations in press conferences.
What the public never got to understand was that if Miguna had agreed to comply with the law, he would have spent less than 30 minutes in the airport and the whole circus could easily have been avoided.
Instead, everyone wanted to be part of the unfolding drama. The GSU assault on media was uncalled for, but this gave the media the ammunition to now attack the Government openly for denying its own son of the soil entry back to Kenya and for assaulting them.
Truth be told, filming inside the airport is prohibited (unless in the VIP area or when the HOS is returning from a foreign trip) but somebody in KAA had slept on the job and allowed the media access to restricted areas before realizing the PR disaster it had created.
For its part, the Kenya Government fell flat with a poor rapid response to cauterize a story that had grown legs from print, electronic, social media and to international attention. The pathetic Government PR response team (assuming there is even a team) was so sadly wanting and left the field for journalists to give voice to Miguna and other civil society groups that had jumped on the bandwagon.
That PR disaster and the lack of even a Government spokesman to give their side of the story is emblematic of the state of affairs of the state.
The narrative evolved. The brutal Kenya Government that savagely attacked its own journalists, denied its own birth right citizen entry back home and refused to comply with numerous court orders. 
Now let us address the court. Justice Luka Kimaru, Justice Chacha Mwita and Justice Roselyne Aburili, all described by Justice Odunga as "the temples of Justice" entirely missed the facts. How do you issues a court order to compel the Government to produce an individual who held a Canadian passport to be present in a Kenyan court and yet he had declined to sign simple visa documents and still touted himself as a Kenyan citizen?
How does the court issue orders to certify an illegality? The facts are that when Miguna was issued a Kenyan passport in 2009, it contravened the law because he already held Canadian citizenship – facts pointed out by the Interior Ministry. The law did not allow for dual citizenship until August 2010 when the new constitution was promulgated.
How does a court expect to sanitize an illegal act by issuing an illegal order and expecting Government functionaries to comply and enforce them?  
How did Justice Odunga expect the immigration officials to produce in his court a foreigner who had refused to surrender his passport for stamping and be admitted to Kenya, who was still on international soil and yet he expect the same to be produced in his court without breaking the same law?
Let's reverse the roles. If Miguna, hypothetically a dual citizen had landed in Toronto with his Kenyan passport and refused to provide it for stamping but insisted on producing his  Canadian driver's license as proof of citizenship, do you honestly believe he would entered Canada? Absolutely not. 
Kenya is not a banana republic where any Johnny come lately can show up at the airport with an identity card and demand admission. Why does Miguna and the Kenyan media that was cheering him along expect anything less than obedience to international travel standards?
If Miguna had been allowed in under his own terms, even IATA would have been appalled and I will bet that the direct US flights security permission issued by US aviation authorities would have been cancelled. There was a lot at stake in breaking the law to obey an illegal court order merely to massage Miguna's hubris. This was a sad state of affairs engineered by Miguna for publicity and he totally enjoyed the adulation.
The dalliance the Kenyan media had with him was best summed up by The Standard headline that had the images CS Matiang'i, Boinet and Kihalang'wa looking like police mug shots, complete with a headline that screamed: LORDS OF IMPUNITY.
Clearly we have come a long way from that romantic breakfast that the Kenya media had with President Uhuru Kenyatta a few weeks after his inauguration in 2013. Today the Kenyan media sounds more like the civil society.
The media scored a well-deserved E. Instead of telling the story based on facts, it resorted to relaying whatever information Miguna fed them instead of asking tough questions even when they meet him briefly before being clobbered by GSU. 
For example: Mr. Miguna, the Government appears to have no issue with you coming in with a Canadian passport and are prepared to facilitate your smooth entry, why did you refuse to hand over your Canadian passport? Why did you decline assistance from the Canadian consulate? Why did you destroy citizenship application forms kindly brought to you in the airport by immigration officials in a rare gesture of goodwill?
I miss the greatest investigation pieces like the expose on corruption at the Central medical stores of the 1980s.  I miss the vicious interrogation techniques at press conferences by Mutegi Njau and Pius Nyamora. The depth of quality news under the leadership of Boaz Omari, Joe Fernandez, Hilary Ng'weno (The Weekly Review)  and Mitch Odero. The investigation pieces of Sarah Elderkin on Goldenberg scandal, or Mohammed Ali and John-Allan Namu on Jicho Pevu. 
But here we are decades down the line, with proliferation of  journalists, over 30 Universities offering mass communication  and the internet and this is what Kenyan journalism has given us: reporters who don't interrogate stories but are pleased to be spoon fed news via WhatsApp and Facebook and are happy to amplify it as breaking news. 
Kenyans journalist would not stand the standards of The Washington Post or The New York Times. Our quality of journalists is so poor that I cannot think of one name that would make the shortlist for the coveted Pulitzer Prize.
Even worse, media standards on the Miguna story was so inept that if Kenyan journalists had been tasked with planning Explorer Vasco Da Gama's 1497 trip to India, a defining moment in the history of exploration, the poor Portuguese would have found himself freezing in the Arctic circle.
 
The pictures provided by Miguna to blow up his self-created misery inside a toilet were so sad that this is the part where I need to take a break from typing this sad commentary and cry...
On seconds thought… maybe I won't. 
If Miguna was smart enough and not inspired by the need to hog publicity, he could have flown to Kilimanjaro airport, taken a 1,400/- shuttle bus and entered Kenya through Namanga with his ID and there would not have been be a fuss. He could then have walked into Nyayo house and regained his citizenship. 
But not Miguna, without cameras rolling, the self-declared NRM General must make a grand entry back to Kenya riding on a white horse and the local star struck media in tow.
Miguna has vowed to make another grand return. But knowing our Kenyan media, they will be trooping to JKIA or even to Dubai to record live the next big story; Miguna chronicles part 3. 
Watch this space.
By By Xavier Mganga