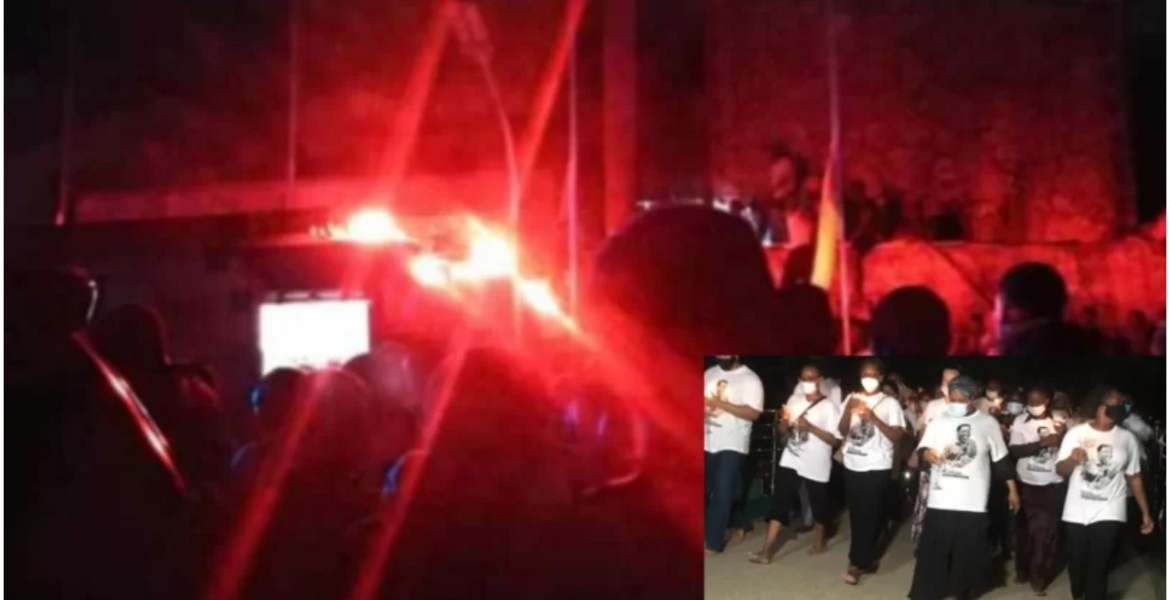 The funeral ceremony of the late Nigerian televangelist Temitope Balogun Joshua, alias T.B Joshua, was on Monday night disrupted after a fire broke out at his church in Lagos.
The inferno erupted from a storehouse within the church's premises at around 11:00 pm, forcing mourners to scamper for safety. More than 6,000 mourners had joined Joshua's widow Evelyn Joshua in a candle-light procession at Synagogue Church of All Nations.
Confirming the incident, church officials said the fire was caused by an electric fault.
"In the late evening of Monday 5th July 2021, there was a minor electrical fire incident at a storehouse within The Synagogue, Church Of All Nations (SCOAN) complex. The incident was quickly brought under control without any injuries," a statement from the church read.
"We thank God for His continued protection. We assure the general public that there is no cause for alarm and the services celebrating the life and legacy of Prophet TB Joshua will continue as scheduled."
Joshua, 57, collapsed and died on June 5th and will be laid to rest on July 9th while a thanksgiving service in his honor will be held on July 11th.
The Monday night procession marked the week-long funeral rite in honor of Joshua, who was the leader and founder of the Synagogue, Church of All Nations (SCOAN).
Joshua gained popularity across Africa over his 'predictions' of world events, politics, and the economy. He especially enjoyed a huge following in South Africa, where his church has several branches. 
In 2014, a six-storey guesthouse belonging to the televangelist collapsed, killing a total of 116 people, including 84 South Africans who had visited Joshua's Church in Lagos. An inquest attributed the disaster to structural failures and found the building did not have planning approval from the authorities.