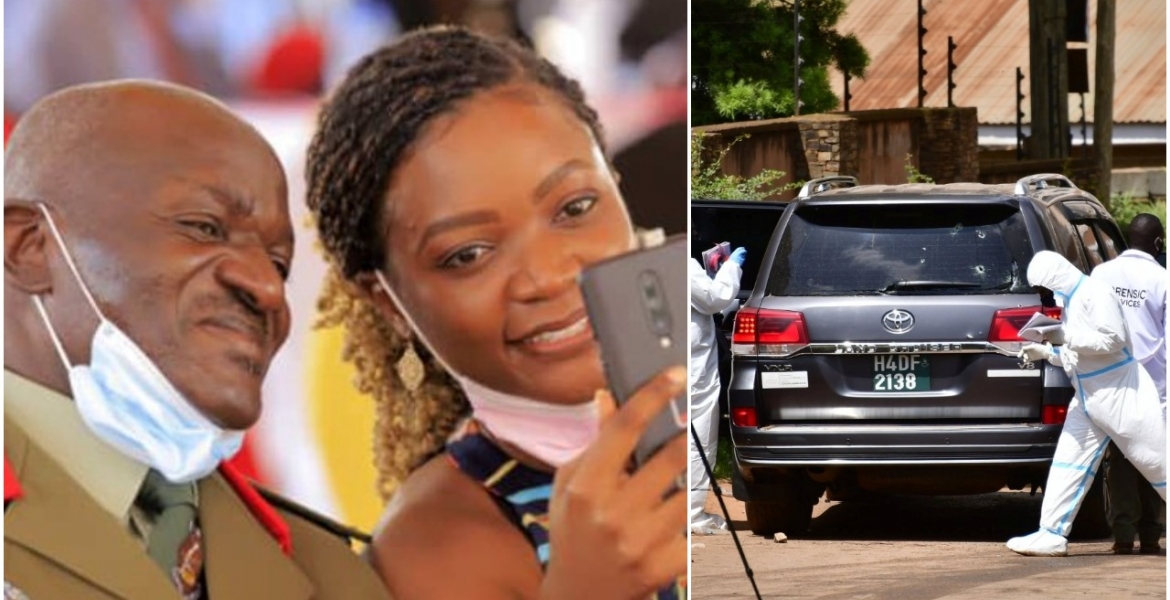 A Ugandan minister survived an assassination attempt on Tuesday after unknown gunmen sprayed bullets at his car.
General Katumba Wamala, the minister of works and transport, was being driven in the Kampala suburb of Kiasasi when four attackers on motorcycles opened fire at his car.
Wamala, a former army commander, was wounded while his daughter Brenda Nantongo and driver were killed on the spot, an army spokesperson said. 
Pictures shared on social media show a frightened Wamala beside the car and his light-colored trousers splattered with blood. The images also show bullet holes in his car window and casings on the ground.
"There was a shooting involving him, he is hurt and he's been taken to the hospital, his driver was killed," Army spokeswoman Brigadier Flavia Byekwaso said.
The incident happened shortly after Wamala made a tweet wishing Ugandans a happy new month, asking them to keep peace and obey COVID-19 rules
"I wish you a month of happiness, success, peace, prosperity, good health, and wealth. Remember to social distance, sanitize, and wash your hands regularly," Wamala tweeted.
There has been a rise in assassinations and mysterious deaths of high-profile officials in Uganda in recent years.
Victims include an MP, a senior police officer, the country's top public prosecutor, senior Muslim leaders, among others. Nearly all were committed by gunmen on motorbikes.
The attempt on Wamala happened in the same area where senior police officer Felix Kaweesa was killed alongside his bodyguard and driver by gunmen on motorcycles in 2017.