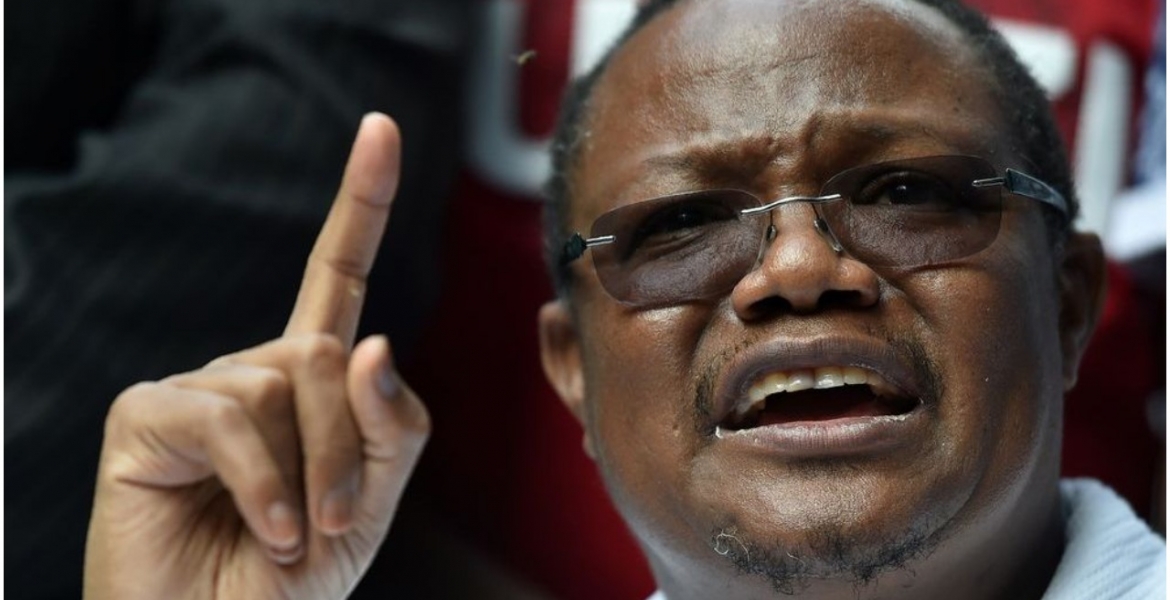 Tanzania opposition leader Tundu Lissu has spoken out following the death of President Pombe Magufuli. Lissu, who was the first person to raise questions on Magufuli's whereabouts and health status, said the news of his passing did not catch him by surprise.
"I have received the news of President John Magufuli's passing without any surprise, to be honest, I had expected this all along from March 7th when I first tweeted about it," Lissu told KTN News on Thursday.
He further accused the government of Tanzania of hiding the truth about the cause of Magufuli's death, insisting that he died of COVID-19. "The only thing that surprises me is that they continue to lie, even now that he is dead, his government continues to lie. Magufuli died of corona," he said.
"It is poetic justice, President Magufuli defied the world in the fight against corona, he defied science, he refused to take the basic precautions that people all over the world are being told to take in the fight against corona."
Lissu, who has been in exile in Belgium since October last year, thanked Kenyans for supporting him when he was hospitalized in Nairobi for four months after being shot multiple times in 2017. Lissu fled to exile over fears for his life.
"Hadn't it been for you Kenyans, perhaps I wouldn't be here today. I was airlifted to Nairobi and I stayed at the Nairobi Hospital for four months during which I underwent 17 operations," he recalled.
He claims that the Tanzanian government was behind the attack, which came hours after President Magufuli declared that anyone who opposed his economic war did not deserve to live. 
"The government of Tanzania, Magufuli's government, refused to offer medical benefits. It prohibited Tanzanians to donate blood for me," he said.
In the past two weeks, Lissu has been vocal on social media demanding answers on the whereabouts of Magufuli, who last appeared in public on February 27th.