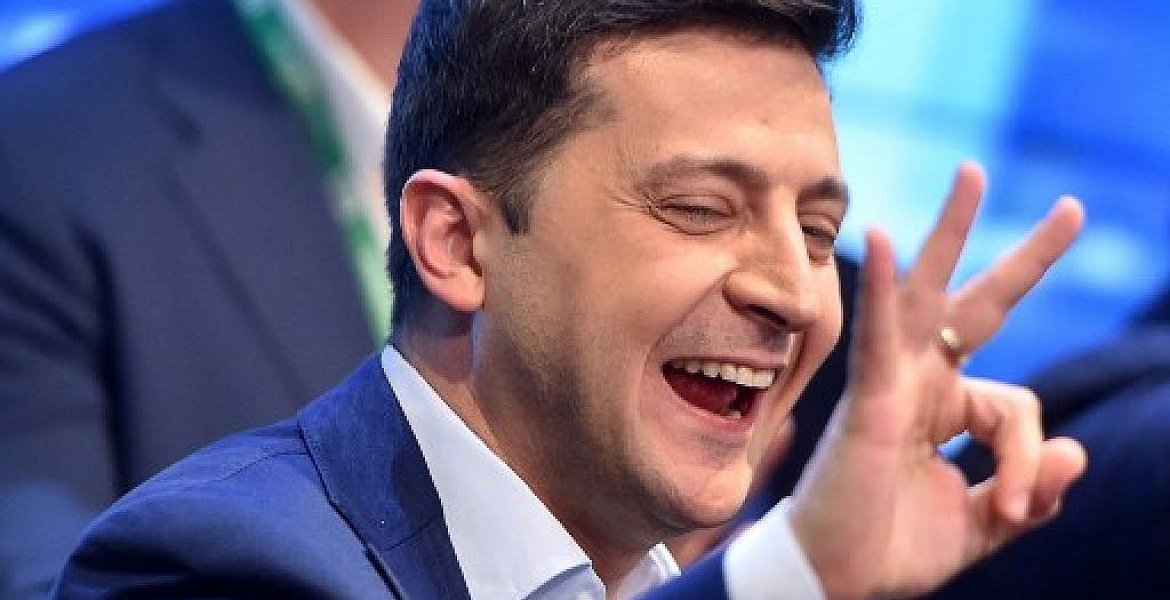 Comedian Volodymyr Zelensky is set to become Ukraine's next President after winning a run-off election by a landslide, exit polls suggest.
The polls give Volodymyr over 70 percent support. The comedian dominated the first round of voting three weeks ago when 39 presidential candidates were on the ballot.
Zelensky challenged sitting president Petro Poroshenko in the run-off poll.
Poroshenko has already conceded defeat but says he will not quit politics.
"I will never let you down," Zelensky told his supporters on Sunday.
"While I am not formally president yet, as a citizen of Ukraine I can tell all post-Soviet countries: 'Look at us! Everything is possible!'"
The 41-year-old is best known for starring in a political satirical drama where he plays the role of an accidental president.