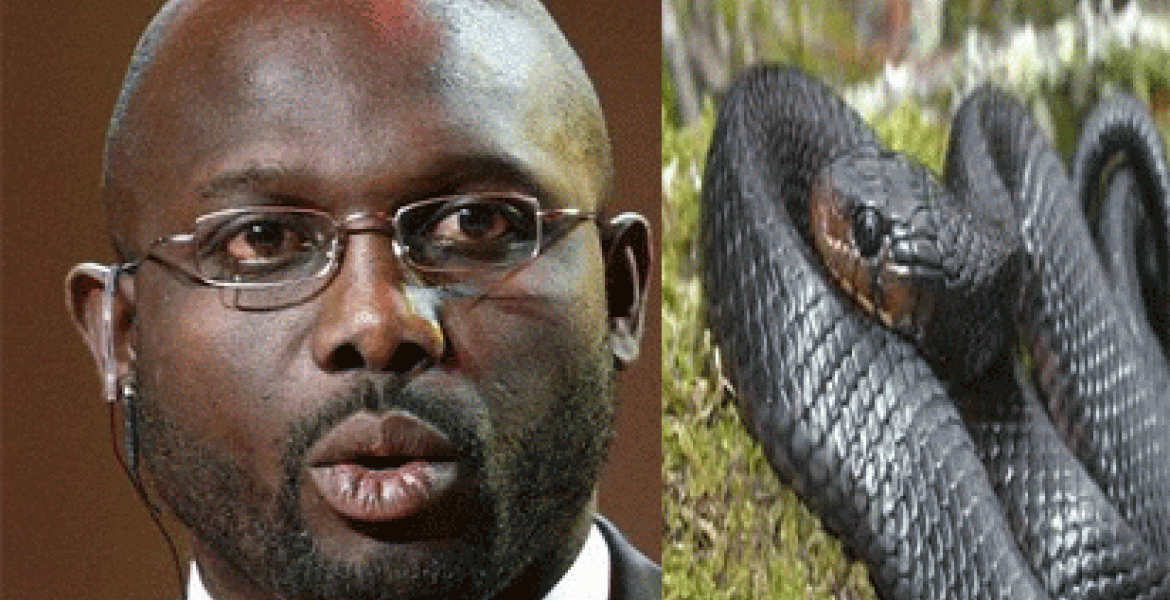 Liberia's President George Weah has been forced to work from his home in Monrovia in the past one week after snakes invaded his office.
Speaking to BBC, Liberia's press secretary Smith Toby says two black snakes were spotted in the Head of State's Foreign Affairs Ministry building last week.
All staff was asked to stay home until April 22nd to allow for fumigation to drive out the reptiles.
"It's just to make sure that crawling and creeping things get fumigated from the building," Toby said.
"The Ministry of Foreign Affairs hosts the office of the president, so it did an internal memo asking the staff to stay home while they do the fumigation."
The Office of the President was moved to the Ministry of Foreign Affairs' building in 2006 after a fire razed the nearby presidential mansion.
Toby noted: "The snakes were never killed. There was a little hole somewhere [through which] they made their way back."
President Weah will also return to his office on Monday.