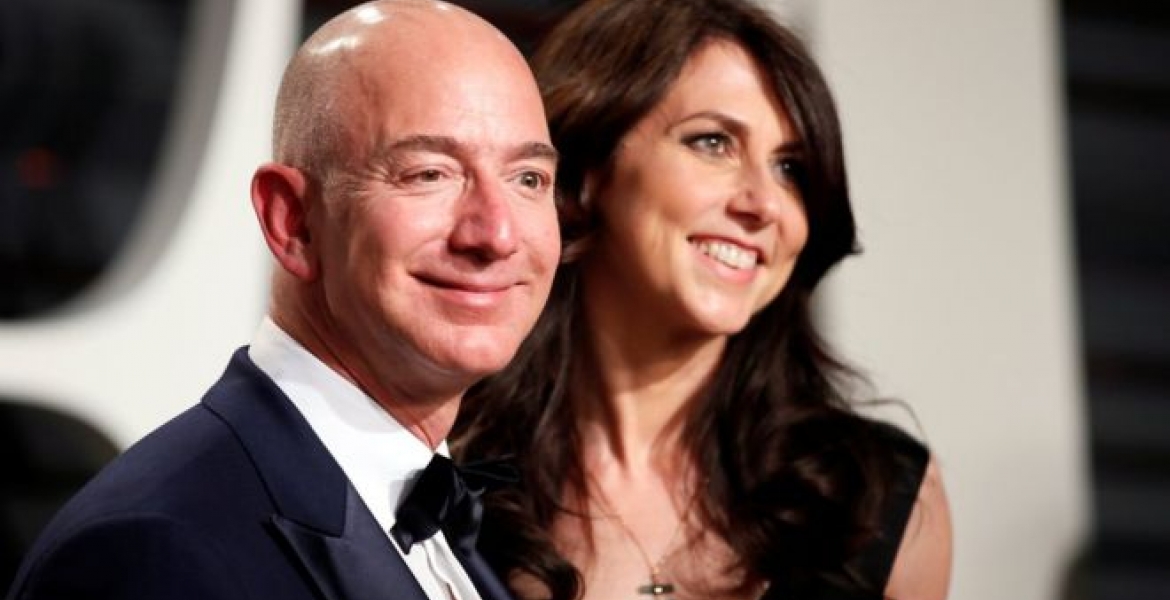 The world's wealthiest person - Jeff Bezos - and his wife MacKenzie have announced they are dissolving their marriage.
In a joint statement posted on the Amazon founder and Chief Executive Officer's Twitter handle, the two say they have mutually agreed to end their 25-year union.
"After a long period of loving exploration and trial separation, we have decided to divorce and continue our shared lives as friends," the couple says in the statement.
They add: "We feel incredibly lucky to have found each other and deeply grateful for every one of the years we have been married to each other. If we had known we would separate after 25 years, we would do it all again."
The two met in the early 90s while working at D.E. Shaw, a hedge fund based in New York before they got married. Bezos, 54, and MacKenzie, 48, later moved to Seattle, where Bezos established Amazon. 
Bloomberg Billionaires Index ranks Bezos as the current richest person in the world, with an estimated net worth of $137 billion. However, this divorce could end up stripping him off the title.
The couple has four children.