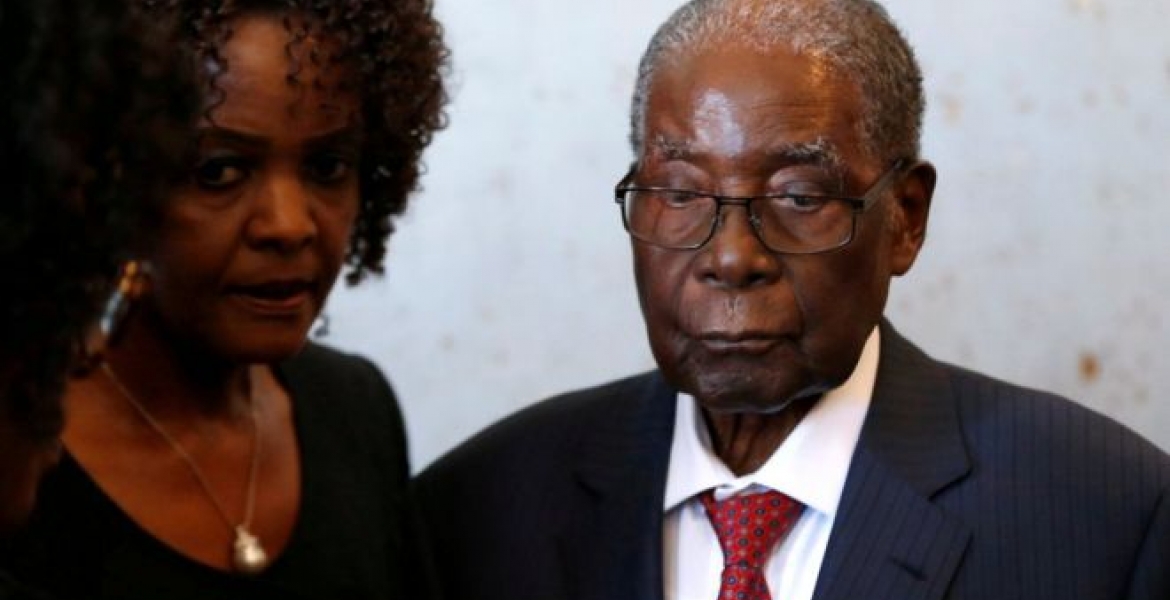 Former Zimbabwe President Robert Mugabe is not able to walk, his successor Emmerson Mnangagwa has revealed.
President Mnangagwa says Mugabe has been receiving treatment in Singapore for the past two months and is unable to move by himself due to old age.
"He (Mugabe) is now old. Of course, he now is unable to walk but whatever he asks for we will provide," Mnangagwa told supporters in Mugabe's home area of Zvimba on Saturday.
"We are looking after him. He is the founding father of the nation of Zimbabwe. He is our founding father of free Zimbabwe."
"He should have been back on October 25th but his health was not yet good, but yesterday we got a message that he thinks he is getting better. He will come back on November 30th."
The 94-year-old was ousted from power in a bloodless military 'coup' last year after ruling the South African nation for 37 years.