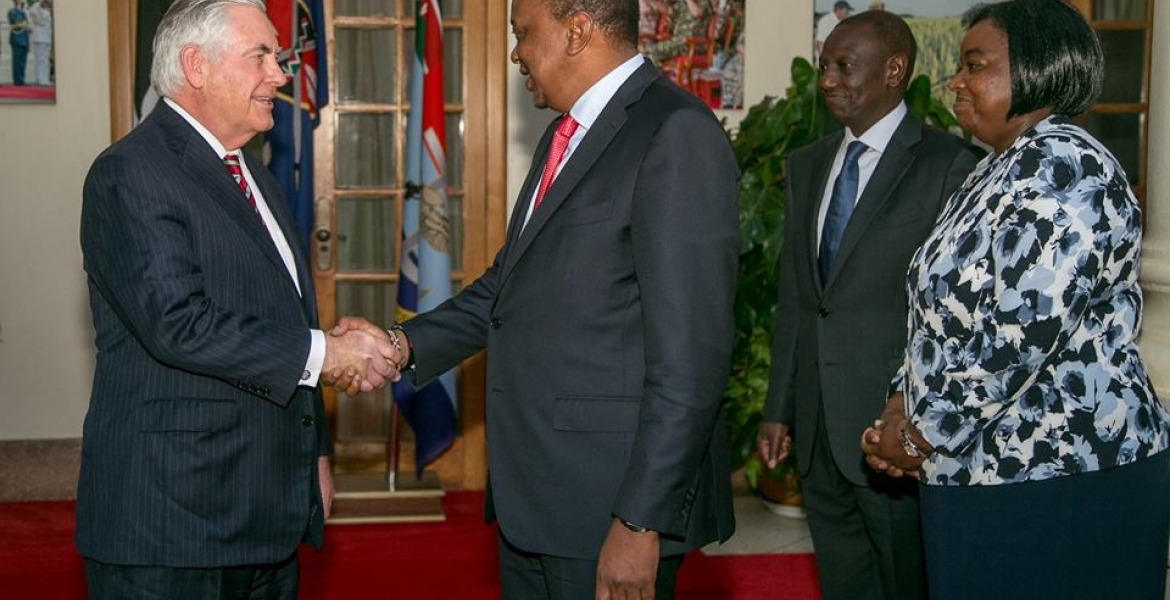 United States President Donald Trump has reportedly sacked his Secretary of State, Rex Tillerson who concluded his three-day State visit to Kenya on Monday.
The Washington Post reports that Trump asked Tillerson to step aside on Friday moments after he landed in Kenya. This forced the top Washington envoy to call off his trip of Africa, telling the media that he had fell sick.
While in Kenya, Tillerson canceled the program he was scheduled to undertake in Nairobi on Saturday, the second day of his tour to the country.
The Washington Post says that Trump "believes that Tillerson is "too establishment" in his thinking and that it was important to replace him as he prepares for talks with North Korean leader Kim Jong Un, as well as upcoming trade negotiations."
Tillerson will reportedly be replaced by current Central Intelligence Agency (CIA) Director Mike Pompeo.