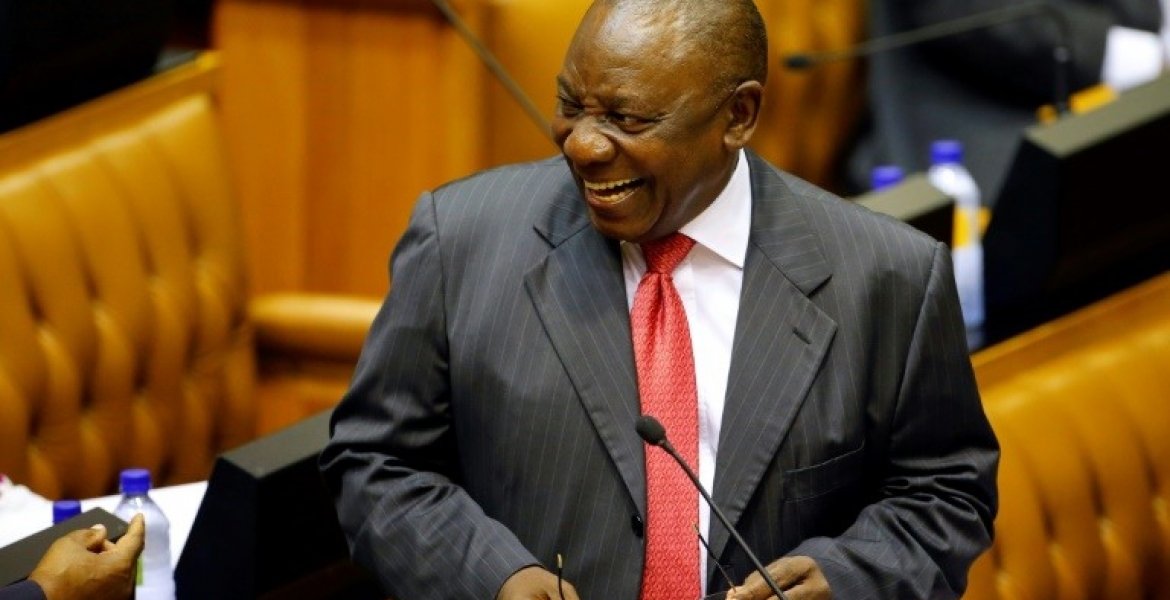 65-year-old Cyril Ramaphosa has been named the new South African President, following Wednesday's resignation of scandal-tainted Jacob Zuma.
Ramaphosa, a wealthy former businessman was elected unopposed - being the sole candidate - at the Parliament in Cape Town on Thursday and was sworn-in by Chief Justice Mogoeng Mogoeng.
In a 30-minute televised address on Wednesday, Zuma pointed out that he had "come to the decision to resign as president of the republic with immediate effect". "I have only asked my party to articulate my transgressions and the reason for its immediate instruction that I vacate office," he said. 75-year-old Zuma had been embroiled in a divisive power tussle with Ramaphosa, the deputy president, who took control of the African National Congress (ANC) party when he was elected as its leader in December, 2017.
The ANC party had threatened to move a motion of no confidence against Zuma on Thursday if he failed to resign from office as the party had demanded.
In a tweet, Kenyan President Uhuru Kenyatta congratulated Ramaphosa for his election: "We congratulate @CyrilRamaphosa for being elected the 5th Democratic President of the Republic of South Africa. We are confident that you will continue to steer South Africa to greater heights. We also thank former President Jacob Zuma for his service to country and continent."