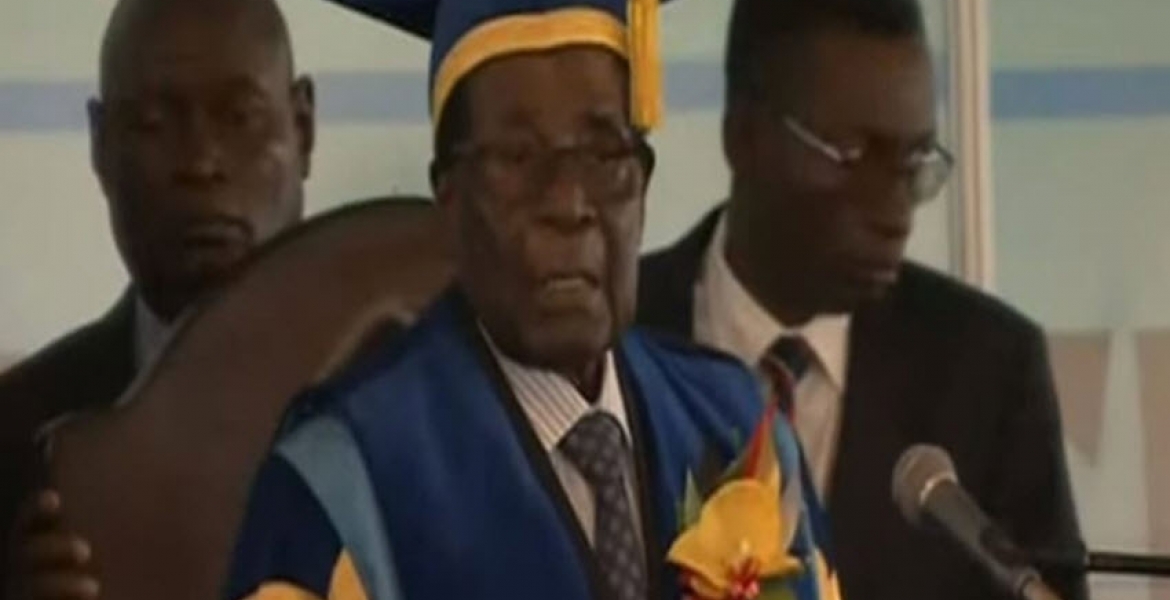 Zimbabwean President Robert Mugabe has made his first public appearance since the country's military took over power earlier this week.
The 93-year-old long-serving president attended a university graduation ceremony at Zimbabwe Open University in Harare on Friday. Mugabe arrived at the fete clad in a blue academic gown and tasselled hat.
The military took over on Tuesday following the sacking of Vice President Emmerson Mnangagwa, leaving Mugabe's wife Grace in prime position to take over as President when Mugabe retires.
Mugabe's appearance comes a day after he held talks with army chiefs on Thursday, where he reportedly refused to resign.
"They met today. He is refusing to step down. I think he is trying to buy time," said a source close to the army leadership who declined to be named.
Mugabe's motorcade was spotted exiting his private residence headed to State House, where talks initiated by diplomats from the Southern African Development Community (SADC) regional bloc were held.
Zimbabwe Broadcasting Corporation aired a video of Mugabe dressed in a navy blue blazer and grey trousers standing alongside a smiling army boss Constantino Chiwenga, clad in camouflage military fatigues.
Zimbabwe's former prime minister and long-time opponent of Mugabe Morgan Tsvangirai told the media in Harare that Mugabe must resign "in the interest of the people". He added that "a transitional mechanism" would be needed to ensure stability.